Taylor Swift Net Worth: World's Highest Paid Celebrity Earned $185M In 2019
Taylor Swift's net worth pulls in a record amount in 2019. This is how the pop start makes and spends her millions.
Taylor Swift had an amazing year. She just received the biggest earnings of her career at $185 million in 2019. Last year, she earned $80 million which is quite a feat in itself but pales in comparison to what she earned a year after. According to Forbes, this puts her at the top of highest paid celebrity rankings in 2019, a distinction she also received three years ago. In 2016, Swift earned $170 million, the bulk of which came from The 1989 World Tour.
What is even more impressive is that her The Reputation Stadium Tour became the highest grossing tour in her career. It bested the 1989 World Tour after raking in $266 million in the U.S. Globally, the Reputation Stadium Tour performed even better with stops at 53 stadiums, 36 cities and seven countries.
The 29-year-old singer makes millions off ticket, album and merch sales. But aside from that, she is also a big time endorser. Some of the brand Swift has partnered with in recent years are Apple, Keds, Capital One, AT&T and Diet Coke.
Business Insider reports that Swift has an estimated net worth of $360 million. She also has a growing list of properties that cost several millions. The certified hitmaker is the owner of a massive 3,240-square-foot condo in Nashville that carries a price tag of $3 million and a Greek Revival estate which costs $2.5 million. She also has homes in Rhode Island, Beverly Hills and New York City which feature a duplex penthouse and a four-story townhouse.
When travelling to different places, she wants to do it in style. The artist with the most American Music Awards ever owns two jets which allegedly cost $58 million each.
The 10-time Grammy winner likes to reward her crew with gifts and vacations. The entire 125-strong band and crew of 1989 World Tour were treated to a vacation in Australia. She also donates regularly to natural disaster survivors. Aside from these, she pledged $4 million to support education.
Aside from being an award winning artists, she cares a lot for others. These characteristics make Swift lovable and admirable by her fan base which seems to grow every year.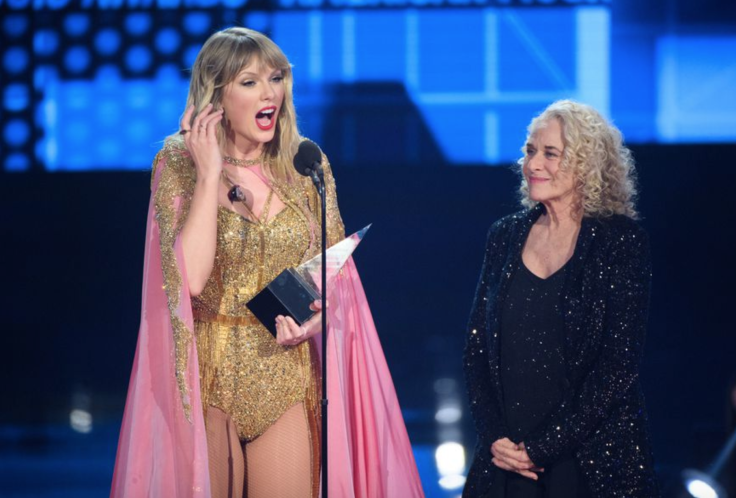 © Copyright IBTimes 2023. All rights reserved.