Taylor Swift Writes Five Harry Styles Breakup Songs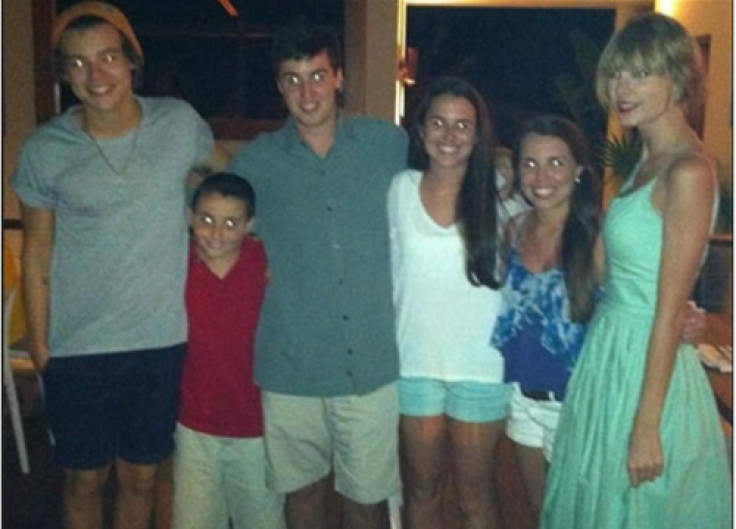 Taylor Swift may have already whipped up five post-breakup songs about fall fling, Harry Styles, rumors suggest.
The couple ended their relationship while on vacation in Virgin Gorda in the British Virgin Islands, just days after ringing in the New Year together in New York City.
Swift was spotted heading to the studio on Jan. 10, according to several Hollywood Life sources, which immediately drummed up suggestions that she has been venting her feelings about the relationship in song. Swift also tweeted that day, "Back in the studio. Uh oh …"
"Taylor writes music in the same way that other women chat to their friends on the phone," a source told the UK Sun.
"It's been how she deals with her emotions for most of her life. Harry and Taylor only dated for a short time but there were very strong feelings, so it's been a tough comedown."
Swift has previously produced several songs out of the ashes of failed high-profile relationships -- such as the No. 1 hit, "We Are Never Getting Back Together," supposedly written about actor, Jake Gyllenhaal, and "Dear John," supposedly written about singer, John Mayer.
Other songs she has written that are believed to be directed at exes include Joe Jonas, Taylor Lautner and Sam Armstrong.
According to the source, there is no guarantee that the lyrics will be Swift's next smash breakup anthem, released as a single.
"Lyrics have been written, but Taylor hasn't come close to deciding whether she'll ever release them," the source told the Sun.
"A song about it will surface at some point but it won't be anything like the way she had a dig at her other ex-John Mayer in one of her other tracks."
© Copyright IBTimes 2023. All rights reserved.