Teacher Dragged 9-year-Old Autistic Child Through School Corridor, Arrested
Trina Abrams, an elementary teacher from Kentucky was arrested Monday, following her act of dragging a 9-year-old autistic student through the hall of the school. The incident took place October 2018 and was captured in the CCTV footage of the school.
The accused was working at Wurtland Elementary School. The Greenup County School District announced the termination of the accused Monday, over two months after the incident, NBC affiliated WSAZ-TV reported.
"The Greenup County School District prioritizes the safety of our students. The district followed established safety protocol as soon as this situation became known. The parent was contacted immediately and the student was assessed by the school nurse and referred for outside medical evaluation," Sherry Horsely, the school district's superintendent, reportedly said.
"Child Protective Services was contacted, and the Kentucky State Police opened an investigation. The teacher was removed from the school and a formal investigation was conducted. The EPSB determines whether or not a teacher keeps their teaching certificate. All GCSD staff are trained to prevent incidents of restraint. In addition, each school has teachers specially trained to address autism related behaviors."
Mother of the victim, Angel Nelson recounted the ordeal that how the accused kept dragging her son throughout the corridor from one classroom to another despite him being a vulnerable kid.
"It was so hard for me to watch," Nelson reportedly told the Monday evening. "He didn't do anything wrong."
Nelson also took to Facebook, seeking justice and posted a message Sunday which described the ordeal and the medical condition of her son.
"My 9-year old son has been diagnosed with autism, ADHD, PTSD, anxiety and depression. In addition, his speech is also limited," She wrote. "Mrs. Abrams forcefully grabbed my son by the wrist and bent it backward while he was experiencing a meltdown (which he sometimes experiences as part of his diagnoses)."
Following the incident, according to the post, the kid suffered some wrist injuries and an emotional trauma.
"On this same day, I immediately took him to the nearest ER. where X-rays where done on his wrist and tailbone. The doctor diagnosed him with a possible left wrist fracture. Since this, he has also had MRI's of his wrists done. He had a confirmed sprain in one of his wrists," wrote Nelson in the post. "In the days following it, he suffered swelling and bruising around his wrist as well."
The kid's stepfather Calep Nelson, while reacting to Abrams' termination, urged for her imprisonment soon.
"I think she should possibly face the inside of a jail," Calep reportedly said. "She didn't beat him to a bloody pulp, but she did abuse a child. Anybody that does that to a child should go to jail."
Abrams' trial is due Wednesday with a charge of fourth-degree assault.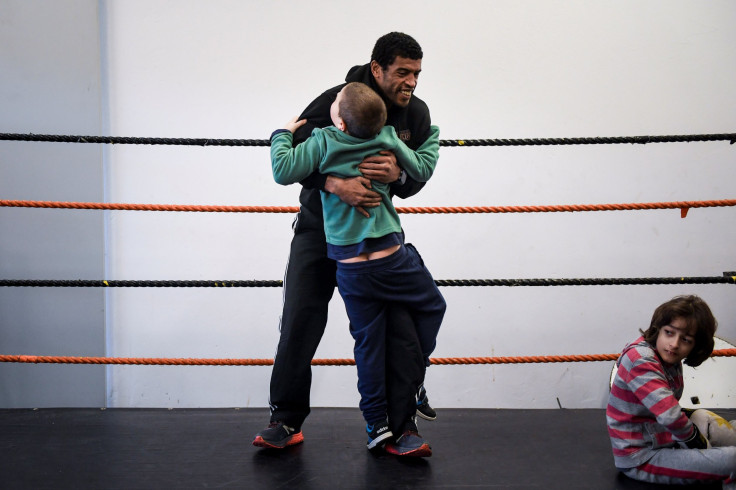 © Copyright IBTimes 2023. All rights reserved.