Teacher Interrupts Muslim Students' Prayers, Steps On Mats [Video]
KEY POINTS
"Who told them to come in here?" she was heard saying in the video
The teacher's employer said she was fired after the video went viral
Student-led prayers that don't interrupt instructional time are protected under the First Amendment
A shocking video featuring an act of religious intolerance by a teacher at a Florida school surfaced online.
The video shows a female teacher interrupting Muslim students engaged in prayer at Franklin Academy, a charter school in Pembroke Pines in southern Broward County. At some point in the video, the teacher was seen touching a student's hand with her shoes while he was performing sajdah – the part where praying Muslims briefly kneel and touch their foreheads to the grounds as a sign of submission to God.
While it remained unclear when the incident took place, the video was posted on TikTok and other social media platforms Wednesday.
The teacher, who hasn't been identified yet, was fired from the Franklin Academy, Local10 reported.
In the video, a tranquil Arabic prayer could be heard playing from a device in the background, and three male students were seen standing on their prayer mats. Shortly after, a teacher can be heard saying, "Hold on, this in my office and ya'll doing this magic?"
Moments later, the teacher said, "I believe in Jesus so I'm interrupting the floor." She then stepped on the prayer mats with her shoes and also appeared to touch a student's hand while trying to get to the other end of the room. "Who told them to come in here?" she added.
Student-led prayers that do not interrupt instructional time are protected under the First Amendment.
Since being shared, the video has garnered millions of views as well as angry reactions from users.
Franklin Academy issued a statement to the outlet Thursday, noting that the organizational and school leadership launched an investigation into the video.
"Earlier today, a very troubling TikTok video was shared with our leadership team. The video appears to show a teacher interrupting students during a moment of prayer. Upon receipt of the video, organizational and school leadership began immediately investigating the situation," the institute said in the statement.
"While we do not discuss personnel matters, we can share with you that the teacher in question is no longer a member of the Franklin Academy staff," the statement added.
"Franklin Academy does not tolerate discriminatory behavior. As many know, we are an International Baccalaureate (IB) school system, and as part of the IB initiatives to which we are committed, Franklin aims to develop inquiring, knowledgeable and caring young people who help to create a better and more peaceful world through intercultural and racial understanding and respect. We not only look for our student body to develop these traits but for our faculty and staff to exemplify them as well."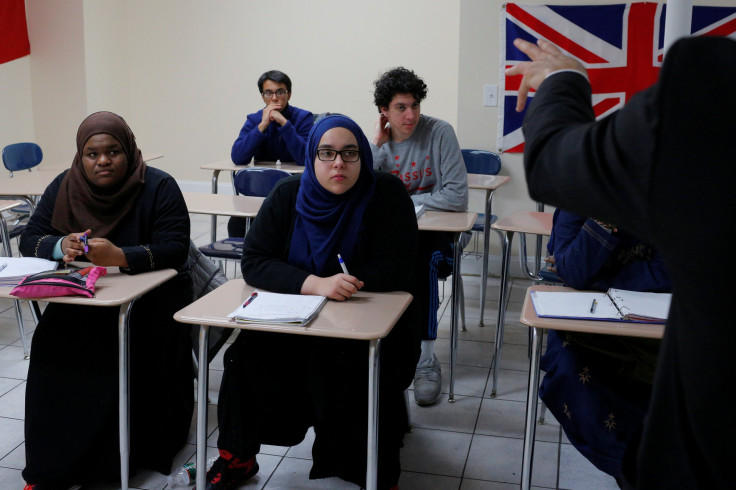 © Copyright IBTimes 2023. All rights reserved.
FOLLOW MORE IBT NEWS ON THE BELOW CHANNELS