Tech Diversity: Female Software Engineers Earn $10,000 Less Than Male Counterparts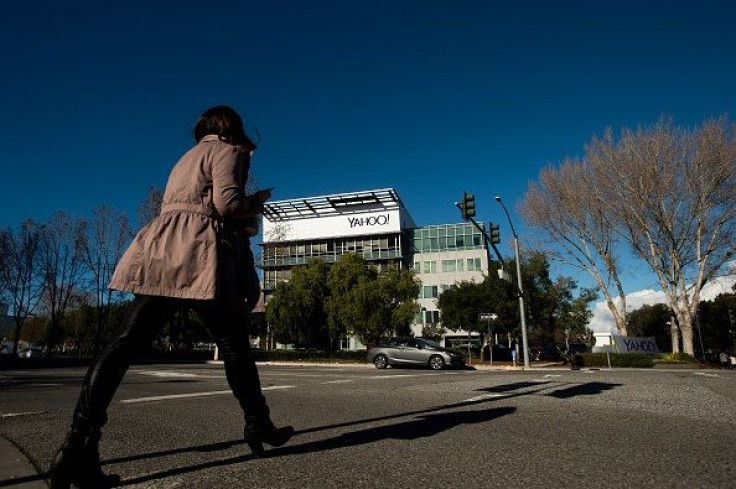 AUSTIN, Texas -- While Silicon Valley has spent the past three years grappling with its lack of staffing diversity, one underlying matter has largely remained unspoken: the pay gap between men and women, one of the key barriers preventing the tech industry from hiring and retaining more women.
Across the U.S., women earned 79 percent of what men did in 2014, according to the American Association of University Women, and even in tech, the pay gap persists. Women in engineering are paid just 82 percent of what men are paid, while women in computing earn just 87 percent of what their male counterparts earn.
Among software engineers, the gap appears to be as wide as $10,000 per year, say new findings by Hired, a startup that specializes in helping tech companies recruit candidates. Hired found that in 2015 female software engineers set their salary requests at $115,000 per year on average, while men set their requests at $125,000. Candidates typically set their requested salary based on increases from their current salaries, so the data provides a peek into where the salaries of women in tech stand compared to those of men.
Hired's study -- which drew data from more than 12,000 candidates -- shows similar gaps across other positions in tech, such as sales and marketing, and throughout the negotiation process. "We do find that there's a wage gap in the final offer companies give women," said Jessica Kirkpatrick, data scientist at Hired, which counts top tech companies like Facebook and Uber among its clients. Hired plans to release its full report April 12.
The issue of pay equality is a big issue here at this year's South by Southwest conference. Authors of a survey released in January, titled the "Elephant in the Valley," which delved into how women feel about their experience working in tech, will deliver a keynote speech Sunday. A new survey by the authors conducted for that speech asked women about compensation: Among 118 respondents, 3 in 4 women agreed, "I am less well compensated than my male peers."
"Three-quarters of women are noticing that they are less well-compensated, and that could be a factor for why they are dropping out" of the tech industry, said Michele Madansky, one of the authors of the survey.
Recently, some companies in the tech industry have begun to get serious about the matter. Salesforce, for example, has loudly been touting the issue and claiming that it has spent $3 million to bring women's salaries to parity. Additionally, tech giant Cisco Systems and hot startups Slack and Pinterest all pledged their commitments toward pay parity last year, and most recently, Elon Musk, CEO of the rocket-building startup SpaceX, said his company would audit pay as well.
Apple, Google, Facebook, Microsoft and Intel, meanwhile, have said that they have analyzed their workforce's salaries regularly in recent years and find that they have either no pay gap between men and women or are very close to reaching pay parity.
"We do this study once a year and while we are encouraged that the discrepancies were so small, we've obviously taken action to address them in our compensation processes so that every employee at Apple knows that they are being paid fairly," said Apple CEO Tim Cook at his company's shareholder meeting last month. "We hope that other companies will follow this trend."
But aside from this handful of companies, most in tech have remained mum on the matter. International Business Times reached out to more than two-dozen of the most well-known consumer tech companies in the U.S. to ask about their stance on closing the gender pay gap. Many of the them -- including Yahoo, Amazon, Netflix and Snapchat -- did not return requests for comment. Several others -- Twitter, Yelp, Dropbox, Lyft and PayPal -- declined to comment.
As it stands, women hold just 33 percent of all jobs in the tech industry, according to an analysis of company reports provided by 500 Miles, a startup that helps candidates make informed decisions about where to work and helps companies find talent. Additionally, 52 percent of women in tech leave their jobs after a few years in the industry, the Harvard Business Review reported. Proponents of tech diversity say that closing the gender pay gap is critical if the industry hopes to hire and retain more women.
Gender Diversity in Technology Jobs | Graphiq
But even among the companies that have stated their support for pay parity, there is very little insight into their research or data, forcing observers and employees to simply take the company's word that all compensation is doled out fairly. This contradicts the diversity reports that companies in tech have begun to regularly release, which typically offer a variety of data points for experts to comb through.
Salesforce, Microsoft, Apple, Facebook and Google all claim to have either 100 percent or near 100 percent pay parity across their workforces, but none are willing to offer up much data to support their claims. Just this week, for example, Salesforce announced the results of its salary audit. The company found that 6 percent of employees required a salary adjustment, and it was "roughly the same number of women and men [who] were impacted." Asked for raw data supporting the claims, a Salesforce spokeswoman said "We are not breaking out the numbers beyond the aggregate data."
"It's great that Salesforce made this big step. … It's far more information than we get from most companies in the valley, but it's still not totally transparent," said Ashley Doyal, co-founder of RecruitHer, an Austin startup that helps companies find talented diverse candidates. "We still got a long way to go."
Tech companies may be afraid of what could happen if they offered up much more clarity when it comes to salary, said Eileen Carey, CEO of Glassbreakers, a startup whose software helps enterprises with diversity and inclusion. It's no secret that finding and keeping talent is an extremely difficult task for Silicon Valley companies -- this is, after all, an industry where there was once a no-poaching treaty among Apple, Google and several other companies.
"I think that some companies believe transparency in what employees make will lead to chaos," Carey said. "Releasing the data would be releasing a competitive data that these companies have in their hiring."
But while the tech industry's top players may choose to be secretive about pay, some smaller fish are choosing to open up. Clef and Buffer are two tech startups that have both made public their salary rubrics. For these companies, pay is based on factors such role, location and experience. These companies do not negotiate, and it's all with the intention of making sure that everyone is paid fairly.
"People see that we've made workplace inclusion a priority, so people who have felt excluded at other companies get excited about the prospect of working at Clef," said B Byrne, CEO of Clef, a security software provider in Oakland, California.
Gender Diversity in Tech Company Leadership | Graphiq
Though some may worry that pay rubrics like these could put them at a disadvantage when it comes to hiring talent, Buffer and Clef both say that their pay structures have been a boon. For Buffer in particular, which also makes its employee salaries transparent to each other and the public, having a transparent pay structure has helped them filter for candidates who share the same values as the company.
"Transparency is very important to us, so we hope to attract people who will feel similar about that and who feel similarly about trying to eradicate bias and trying to create an equitable workplace," said Courtney Seiter, inclusivity catalyst at Buffer, a San Francisco provider of social media management products.
These may be too risky for larger tech companies to try, but at least one, Cisco, has announced its intentions to follow suit. The networking equipment company recently introduced a pay rubric similar to Buffer and Clef's. This rubric takes into account similar factors in pursuit of pay parity.
Our employees "see us taking action," said Fran Katsoudas, Cisco's chief people officer. Katsoudas said the feedback from employees thus far has been positive.
Cisco is using analytics tools to determine where salary adjustments need to be made. These adjustments are made based on factors similar to those weighed by Clef and Buffer, but nonetheless, Cisco is still trying to figure out the best way to accommodate for exceptionally talented individuals, who mandate higher salaries than their peers.
"We always know that there is complexity, there is differentiation," Katsoudas said. "We're going to come into this with the best of intent for our employees, but it isn't a 'one size fits all.'"
Katsoudas said she hopes that Cisco's effort on the pay gender gap will serve as a model for other tech companies. "We want the entire industry to win, so we're going to be very transparent, even with pay parity," Katsoudas said. "As we learn more and as we fully validate the approach that we're taking, we're going to be happy to put it out there for others to leverage as well."
© Copyright IBTimes 2023. All rights reserved.