Tech Leaders to Put $4 Billion into N.Y. Economy: Cuomo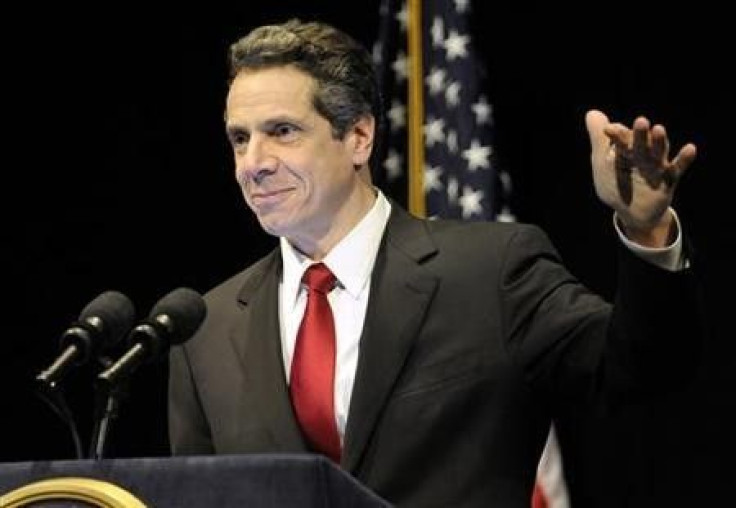 New York, long home to major technology companies like IBM, will garner $4 billion from five tech leaders for semiconductor research, Gov. Andrew Cuomo said.
The investment by IBM, Intel, GlobalFoundries, Samsung Electronics and Taiwan Semiconductor Manufacturing, should create 2,500 new technology jobs, along with 1,900 more in construction.
These companies could have gone anywhere on the globe, the first-term Democratic governor said in Albany.
New York itself will invest $400 million in the University at Albany's College of Nanoscale Science and Engineering. The companies will invest $4 billion on their own. The goal of all the investment is for next-generation chips built at smaller and smaller, or nano, sizes.
The money will ensure that New York technology jobs are also retained. IBM has long had chipmaking plants in East Fishkill.
GlobalFoundries, a joint-venture company between Advanced Micro Devices (AMD) and Abu Dhabi's Advanced Technology Investment Corp., has been building a $4.6 billion chp plant in Saratoga County, N.Y., due for 2012 completion.
The other technology companies don't have New York plants, though. Intel has U.S. chip plants in the West, including California and New Mexico and Samsung Electronics has a large plant in Austin. Taiwan Semiconductor doesn't have any U.S. factories.
IBM, based in Armonk, N.Y., has long invested in New York factories and universities, donating computers and services throughout the state. CEO Samuel Palmisano has been active in state educational activities.
© Copyright IBTimes 2023. All rights reserved.