Ted Cruz Is 'Lucifer In The Flesh,' Ex-Speaker John Boehner Says At Stanford Event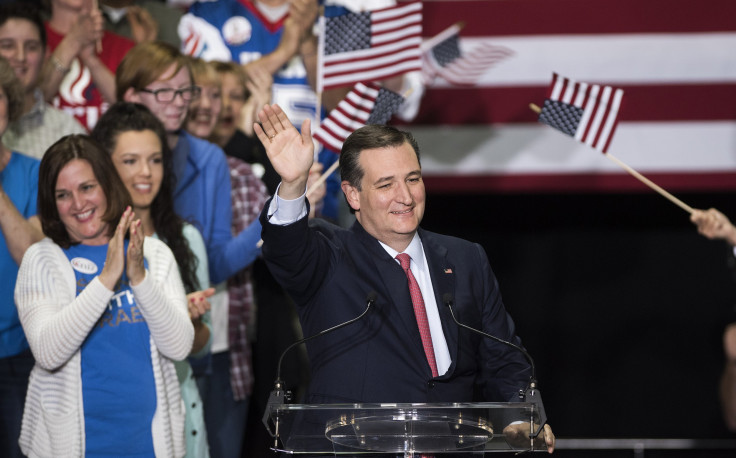 John Boehner, the former speaker of the U.S. House of Representatives, was teased relentlessly during his time in office — over his last name, perpetual tan, and teary tendencies. But Wednesday he delivered an insult of his own: He publicly called Republican U.S. presidential candidate Ted Cruz "Lucifer," after the fallen angel some link with the devil, the Stanford Daily exclusively reported.
The reference came as Boehner, a GOP representative from Ohio who stepped down in October, spoke to students at Stanford University about the 2016 presidential election. The Stanford Daily reported Boehner "made a face" when a moderator mentioned the U.S. senator from Texas who's trailing billionaire businessman Donald Trump in the race for the Republican nomination.
Boehner declared Cruz to be "Lucifer in the flesh." He then added: "I have Democrat friends and Republican friends. I get along with almost everyone, but I have never worked with a more miserable son of a bitch in my life."
Boehner has made it clear he's no fan of Cruz. A conservative media outlet, the Daily Caller, cited unidentified sources last year in reporting that Boehner had called Cruz a "jackass." The former Congress member also insinuated the senator is "a false prophet." And Wednesday wasn't even the first time Boehner has used the "Lucifer" label to describe Cruz — he also invoked the insult at a conference in Florida last month, the Washington Times reported.
Cruz shot back at the "jackass" comment in September. "The speaker is entitled to express whatever views he likes, but I'm not going to respond in kind," Politico reported the presidential candidate said on a radio show. "And I think the American people are not remotely interested in a bunch of politicians in Washington bickering like schoolyard children."
Boehner said Wednesday he wouldn't vote for Cruz should the senator become the GOP nominee for president, according to the Stanford Daily. But Boehner would back Trump, with whom the retiree is "texting buddies." He's also friends with Ohio Gov. John Kasich, who's running a distant third in the nomination race.
The former speaker told people at the Stanford event he believed former U.S. Secretary of State Hillary Clinton would likely nab the Democratic Party's presidential nomination, although at one point he mocked her by saying, "Oh I'm a woman, vote for me," the Stanford Daily reported.
Boehner said last month he would like current House Speaker Paul Ryan to be the Republican presidential nominee. However, Ryan has insisted he does not want the position at this time.
© Copyright IBTimes 2023. All rights reserved.
FOLLOW MORE IBT NEWS ON THE BELOW CHANNELS