Teen In Missing Titanic Sub 'Wasn't Very Up For It,' But Dad Was 'Obsessed' With Ship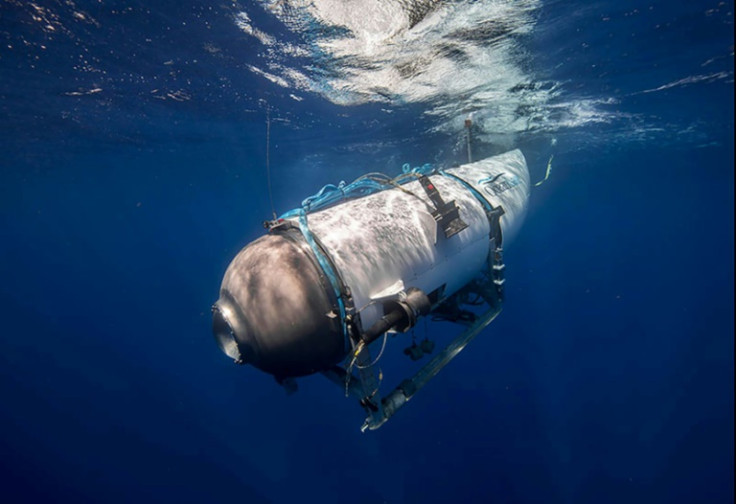 KEY POINTS
Suleman Dawood's aunt said her nephew told a relative that he was not comfortable joining the trip
Suleman reportedly wanted to please his father, who was passionate about the Titanic
Shahzada Dawood fulfilled his dream of seeing the Titanic "in an extraordinary way"
The 19-year-old university student who was one of the five passengers of the ill-fated OceanGate submersible was reluctant before joining his father on an underwater expedition to explore the wreck of the Titanic.
In a phone interview with NBC News, Azmeh Dawood, the older sister of the Pakistani businessman Shahzada Dawood, said that her nephew, Suleman, told a relative that he "wasn't very up for it" and felt "terrified" about the underwater trip in the Atlantic Ocean.
"Suleman had a sense that this was not okay and he was not very comfortable about doing it," Azmeh said.
But Suleman decided to join the trip Sunday because it fell on Father's Day, and he wanted to please his dad, who was passionate about the Titanic's story, according to Azmeh.
"His father wanted it and that was Sule all the way - he'd do anything for anyone," Azmeh said, Sky News reported.
When the U.S. Coast Guard announced Thursday that all passengers aboard the Titan submersible were presumed dead, Azmeh said she felt "disbelief" and called it "an unreal situation."
"I am thinking of Suleman, who is 19, in there, just perhaps gasping for breath ... It's been crippling, to be honest," Azmeh said.
Azmeh thought the father and son "would have just been sat there enjoying themselves" without knowing the expedition would come at an abrupt and fatal end.
As a witness to Shahzada's fascination with the Titanic, Azmeh said her brother had already fulfilled his dream of seeing the wreckage "in an extraordinary way" since he was "absolutely obsessed" with it from a young age.
In a statement, Hussain and Kulsum Dawood, the Pakistani businessman's parents, asked people to pray for their family and the Titan passengers.
They also thanked the search teams for their "untiring efforts" to find the submersible.
In a press conference Thursday, Coast Guard Rear Adm. John Mauger revealed that the search efforts had detected parts of the submersible 1,600 feet from the bow of the Titanic shipwreck on the Atlantic ocean floor.
The coast guard said the debris found was consistent with a "catastrophic implosion" of the underwater vessel's pressure chamber.
The international search operation entered its critical phase early Thursday after the coast guard projected that the submersible's 96 hours' worth of oxygen supply would run out by Thursday morning.
Passengers aboard the doomed Titanic-bound craft were the Dawood father and son, OceanGate CEO Stockton Rush, French diving expert Paul-Henry Nargeolet, and British billionaire Hamish Harding.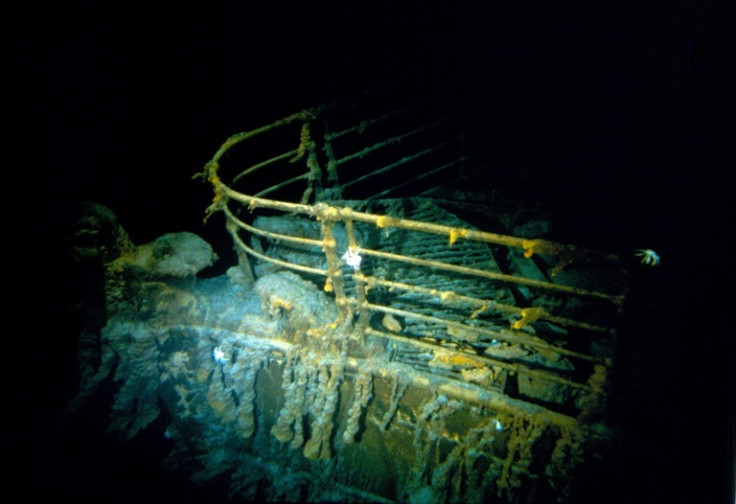 © Copyright IBTimes 2023. All rights reserved.