'Teen Mom 2' Star Jenelle Evans Reported For Child Abuse, Viewers Call CPS After Baby Kaiser Black Eye Photo Surfaces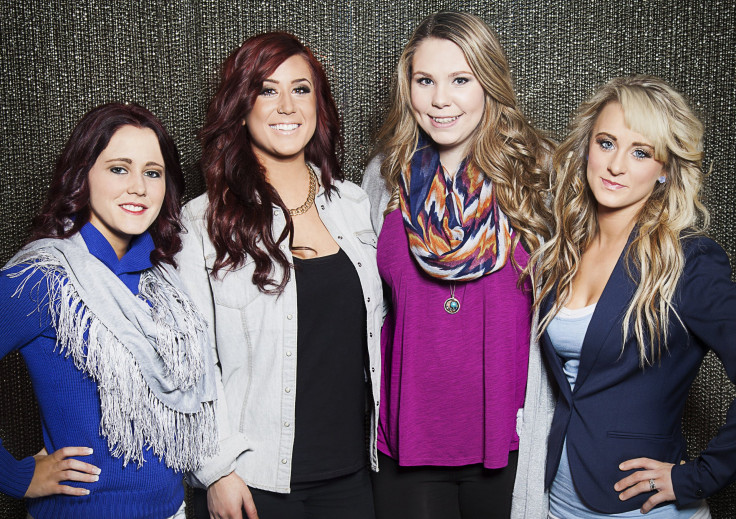 The latest season of "Teen Mom 2" is already in the can, but that hasn't kept Jenelle Evans out of the watchful eyes of the reality TV series' viewers. Jenelle, 22, sparked child abuse allegations Tuesday after her a photo of her 2-month-old son Kaiser Griffith with what appeared to be a black eye surfaced online. While Evans denied any wrongdoing, the picture in question resulted in 50 calls to Child Protective Services, HollywoodLife.com is reporting.
The shocking photo was posted by the mother of Jenelle's boyfriend Nathan Griffith, Doris Jean Hewlett-Davidson, on Jenelle's Facebook page Tuesday after the reality-TV mom expressed her sadness over leaving her newborn son to attend college classes.
"It will be Kai's first time without me and Nathan taking care of him for more than 5 hours! Hope he doesn't get sad," Jenelle said.
"Waiting in the car with Nanna and Papaw. He's driving!!! Lol," Doris said. Her post was accompanied by an image of Kaiser appearing to have an injury on his left eye.
While some thought Kaiser's alleged injury was merely a shadow, others reported the "Teen Mom" star to Myrtle Beach, South Carolina's Child Protective Services, alleging the child had a swollen eye, raw cheek and multiple lacerations to his face in the photo.
"They called CPS 50 times already," Jenelle told a fan on Twitter. "I've spoken with CPS, everything is perfectly fine."
Jenelle also took to the social media platform to fire back against naysayers.
"U guys r seriously accusing me of giving Kai a black eye?! Wtf is wrong with all [of] you. CALL CPS. I dare u, idiots," Jenelle said. "Me and Nathan's mom just got finished laughing at u haters," she later added. "She's like, 'Even if Kai did have a black eye.. Would u REALLY be posting it?"
The child abuse claims come two months after Jenelle was flamed for mistreating Nathan's dog Moogan on a Season 5 episode of "Teen Mom 2." According to Star magazine, the episode showed her dragging the dog across the floor and locking him in a small, dirty crate alongside another dog. Following the episode's debut, which also caught the attention of People for the Ethical Treatment of Animals, Jenelle released a statement about responsible pet ownership on MTV.com.
Jenelle gave birth to her son Kaiser in June, according to Us Weekly. She is also mother to 4-year-old son Jace with her ex-boyfriend Andrew Lewis. Her mother, Barbara Evans, currently has primary custody of that boy.
Catch Jenelle Evans' segment on the "Teen Mom 2" Season 5 reunion special Wednesday, Oct. 15, at 9 p.m. EDT on MTV.
© Copyright IBTimes 2023. All rights reserved.