'Teen Mom 2' Star Chelsea Houska Shares Video Of Moving Baby Bump, Says Aubree Can't Wait To Meet Her Brother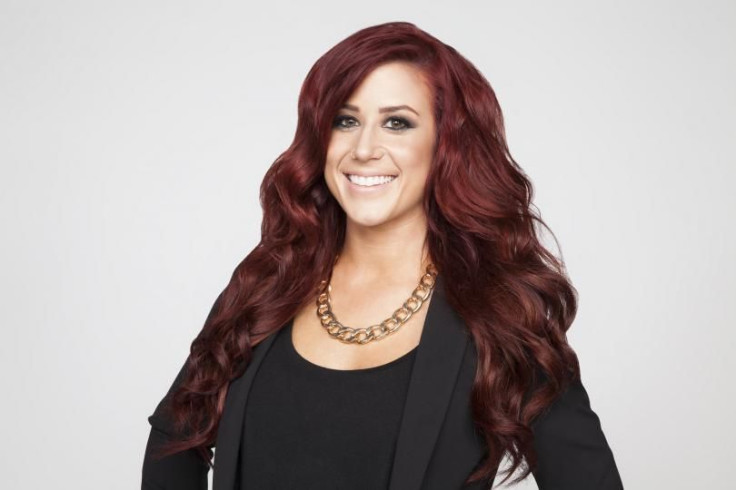 Baby DeBoer is going to be showered with love when he finally arrives! "Teen Mom 2" star Chelsea Houska recently dished on her second pregnancy and revealed that her 7-year-old daughter, Aubree, is thrilled her baby brother will be here soon.
Speaking with MTV News Thursday, Chelsea said her daughter was getting a little bored hanging out with just her and Cole. Once the baby arrives, Aubree will finally have someone else to play with. "She's been an only child — she gets a bit bored just hanging out with me and Cole. We're not as fun as younger kids, so I think she's excited to have a little friend," she said. "She even wants a crib in her bedroom so she can get up in the night with him! I said I would take her up on that offer."
Ever since Chelsea and her husband Cole DeBoer announced their baby news, the 25-year-old reality star has been documenting her pregnancy on social media. On Thursday, she posted a video of her unborn son moving around inside her large belly. "OKAY SO probably weird to some people hahah but I'm obsessed. This dude was going crazy in there last night," she wrote.
Although Chelsea is clearly excited to expand her family, she did admit to Us Weekly last month that her second pregnancy was freaking her out a little bit. Chelsea explained that when she was pregnant with Aubree she thought she knew everything and "wasn't nervous" about giving birth. "But this time, I've researched everything and I'm kind of freaking myself out," she confessed.
No matter how nervous Chelsea is about welcoming baby No. 2, one person that's sure to be right by her side is Cole. Last week, he posted on Instagram about how excited he is to meet his son. "What an amazing year to come! Can't wait to meet our sweet little boy," he captioned a photo of Chelsea kissing him on the cheek. "I love my sweet wife @chelseahouska I have so much respect for how strong and wonderful she has been during this pregnancy. The amount she goes through for our little baby, she is more than amazing!!"
© Copyright IBTimes 2023. All rights reserved.