'Teen Mom 2' Star Jenelle Evans Remains Silent About Pregnancy, Shares Photo Of Kaiser With Baby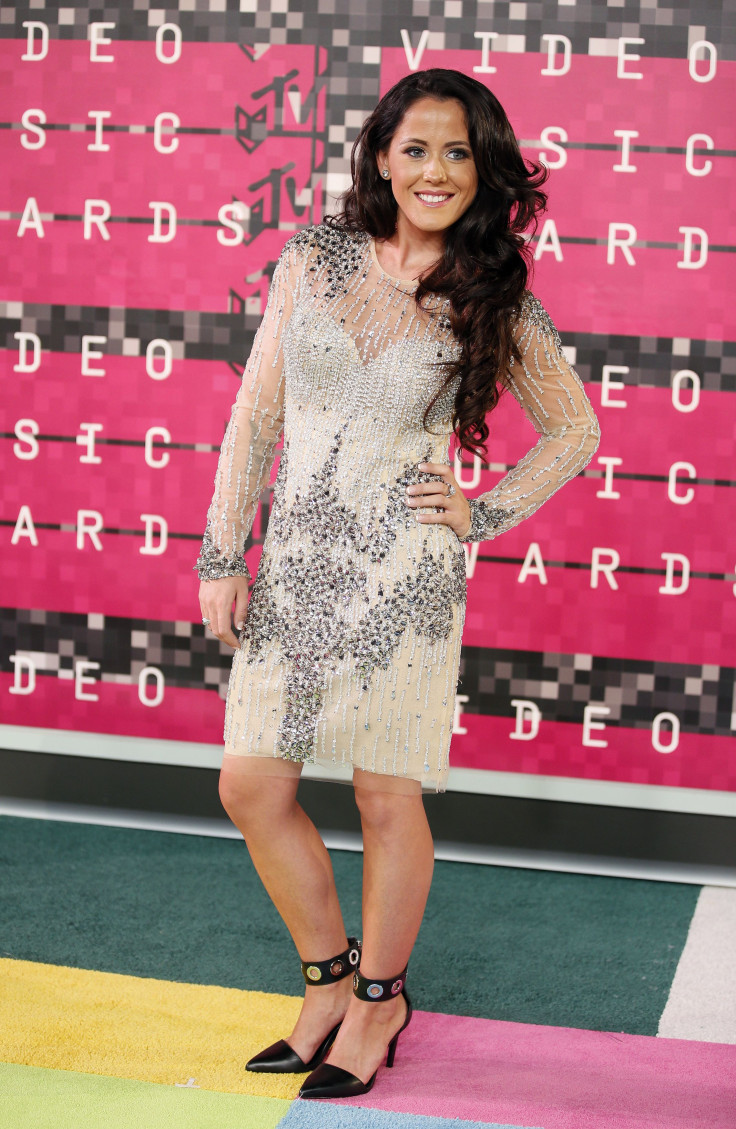 Jenelle Evans is back to work. After deleting her Twitter last week following the controversial reveal of her third pregnancy, the "Teen Mom 2" lead is back on the social media network and appears to be busy filming new episodes of the MTV docuseries.
Jenelle returned to the social site Sunday, several days after telling off fans for their reaction to her pregnancy and briefly deactivating her account. While the 24-year-old mother of two did not address rumors she's expecting her third baby, she did post some new photos of her family. Jenelle shared a shot of her 6-year-old son Jace skim boarding and even revealed she's filming for the new season of "Teen Mom 2."
"Had to turn the cameras on them," Jenelle captioned a shot of her and boyfriend David Eason smiling and filming the crew. "They aren't used to the country out on our land."
It was revealed in a police report on July 16 that Jenelle is pregnant with her third child. After being involved in a car crash with David on July 6 and complaining of abdominal pain, she was treated by doctors due to being "at least" 10 weeks pregnant at the time of the incident. Jenelle has not directly confirmed the pregnancy since the news broke but did lash out at fans for their lack of support.
"I want privacy. All of you disgust me," Jenelle wrote on Facebook after the document leaked, telling naysayers to "f--- off" for telling she should have had her "tubes tied," among other insults. In a separate post Jenelle pondered why fans couldn't be happy for her. "Funny someone else comes out with news they're pregnant and the world is overjoyed," she wrote, according to WetPaint. Jenelle later denied she was referring to fellow "Teen Mom 2" star Chelsea Houska, who recently announced she's expecting baby No 2.
Despite the previous controversy, everything appears to be going well in Jenelle's life now. She shared photos of herself relaxing on the beach and kissing David on Saturday. "Good times and tan lines," she captioned one of the shots. "If you want to change the world, go home and love your family," she advised fans in another image caption.
While Jenelle's latest post don't touch on her speculated pregnancy, she did recently comment on her 2-year-old son Kaiser's love for babies. On Sunday she shared a sweet snap of Kaiser, whom she shares with ex- fiancé Nathan Griffith, lovingly looking at an infant. "Kaiser is amazed by babies," she wrote.
© Copyright IBTimes 2023. All rights reserved.