'Teen Mom' Alum Jenelle Evans And David Eason Take Major Step In Relationship Amid Reunion
"Teen Mom 2" alums Jenelle Evans and David Eason are Instagram official -- again.
On Tuesday, the 31-year-old former MTV reality star shared a photo of Jenelle sitting in his lap while visiting the beach.
"You will always be the love of my life @j_evans1219," he captioned the snapshot.
"I'm so happy that we have become so close and bonded recently," David continued. "Here's to a lifetime of our own kind of quarantine, boat rides, ATV trails, living off the land, etc. I don't think we are going to have a hard time staying secluded lol we already have been for awhile."
This photo marks a major milestone in their relationship as it's the first photo David has posted of them together since they reunited.
Taking a look at David's social media history, it's been almost six months since he last posted a photo of the 28-year-old, which, given their history, makes sense. The couple had a rollercoaster of a relationship between then and now, starting with the mother of three's divorce announcement in October 2019.
"...I've started to look at my life differently and I know I need to make changes," Jenelle shared at the time. She also revealed that she and her kids had moved away from David and that she filed papers to end her marriage.
What followed was a tumultuous few months for the pair which resulted in Jenelle getting a protective order against her, at the time, estranged husband. However, the new year seemed to bring on a clean slate with the former "Teen Mom 2" star dropping the protective order in January.
READ: Former 'Teen Mom' Star Jenelle Evans Responds To Ex's Threats To Release Sex Tape
Around that same time, the duo was spotted out and about with their 3-year-old daughter Ensley thus sparking initial reunion rumors -- which Jenelle didn't officially confirm until late March during a Q&A session posted to YouTube.
Including Ensley, Jenelle and David have four children -- Jenelle's sons, 10-year-old Jace, who she had with ex-boyfriend Andrew Lewis, and Kaiser, 5, whom she shares with ex Nathan Griffith, in addition to David's daughter from a previous relationship, 12-year-old Maryssa.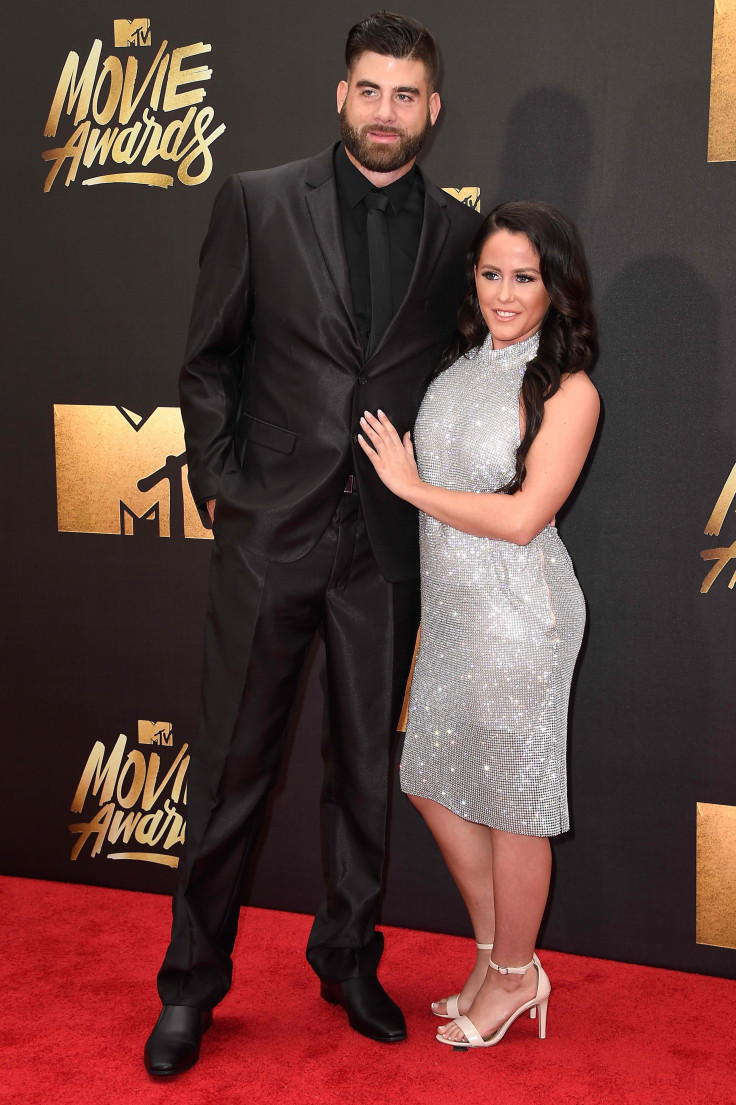 © Copyright IBTimes 2023. All rights reserved.