Teen Survives 150-Feet Fall Because Grandfather Kept Him Safe
An Oklahoma man sacrificed his life to save his 13-year-old grandson from what would almost certainly have been a fatal fall, down 150 feet along a mountain in New Mexico.
The incident took place Sept. 2, during a drive along Red River, New Mexico, following a trail that Jerry Greenough, 63, traditionally took during his many "guy" trips in the past with his son-in-law, Tony Kerley. The only way this time was different than the other 40 times he had made the drive was the fact that Greenough's twin grandsons, Austyn and Tyler, had also tagged along for the first time. Tyler was travelling with his father in the first jeep on the second day of the trip, while Austyn was in another vehicle behind them, driven by Greenough, when tragedy struck.
The second jeep caught on a rock and as Austyn and Greenough waited for a response from Tony after radioing him for help, the wheels of the stuck vehicle slipped off the trail and they fell down the mountain.
"About that time, [my husband] looked in the rearview mirror, and my dad's Jeep was gone," Amanda told NBC News. "He said his stomach just fell. He said he actually heard, just the trees crashing, and the rocks flying and my dad's Jeep rolling."
At one point during the plunge, both Austyn and his grandfather were evicted from the vehicle and it was at that point that Greenough embraced his grandson in a tight embrace, assuring him that he would not let anything to happen to him as they rolled down the mountain and he endured most of the blows. Greenough died on the mountain, while his grandson survived.
"He was so calm and peaceful the whole way down so that my son would not be scared," Amanda said. "My dad was a selfless man. He always said he would protect us … and he really did," she added.
However, Austyn did not escape the ordeal unhurt. The list of his injuries included internal bleeding, a collapsed lung, broken ribs, spinal fractures, a lacerated pancreas and liver, a broken clavicle and a ruptured spleen. Even as he was airlifted to University New Mexico Hospital in Albuquerque, Austyn lost 40 percent of his blood and suffered from respiratory failure twice.
Amanda, who flew from their home in Oklahoma to Albuquerque as quickly as she could, described the horrific moment when she saw Austyn for the first time after the accident.
"Nothing prepares a mother to walk into an intensive care unit to your son in that condition," she said. "He was intubated and sedated, covered in blood — head-to-toe blood."
Although the doctors told her that her son would have to be hospitalized till October, Austyn was released last week. As he continued to recover at home, he credited his late grandfather for saving his life.
"He grabbed me and held me so tight," Amanda said Austyn told her. "'If papa would not have wrapped me up and protected me, I wouldn't be here.'"
Amanda added that while she was grateful that his father saved her son, she missed his presence, especially in her sons' lives as he attended every single recital, game and competition they took part in.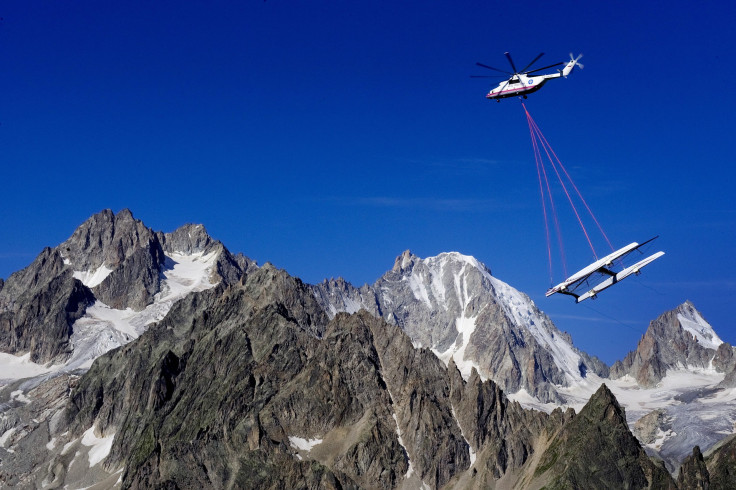 © Copyright IBTimes 2023. All rights reserved.