'Teen Wolf' Season 5B Spoilers: Malia Refuses To Help The Pack In Episode 12 Sneak-Peek Video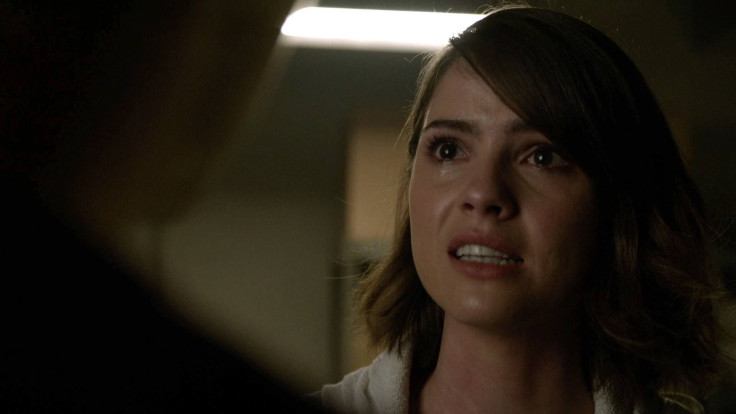 Getting the pack back together might not be as simple as just delivering a couple of apologies. In "Teen Wolf" Season 5B, episode 12, Scott (Tyler Posey) will attempt to bring Malia (Shelley Hennig) in on another investigation. However, he'll quickly learn she isn't interested in being part of the pack anymore.
"I can't help you," Malia tells Scott. "Not right now."
"What if I told you you're the only one I have left?" Scott asks.
Malia says he won't want her help. "I'm talking about something that's going to happen, something I'm going to do," she explains. "And you're not going to like me much after I do it."
Scott asks why she has two other heartbeats in her house and why Malia's heart is pounding. She just tells him to go home.
Watch the "Teen Wolf" Season 5B, episode 12, clip below:
The sneak-peek video hints at Malia's search for the Desert Wolf (Marisol Nichols), and Malia knows Scott will have a problem with her plan to kill her birth mother.
"She wants revenge. Malia has had enough, and no one can really stop her at this point," Hennig told TV Guide. "I feel like the Desert Wolf wants to mess with her a little more, but Malia's intention is to straight-up kill her. This woman has essentially messed up her life and her family. Everything in Malia's life has been shaped by what the Desert Wolf has done to her, and Malia has nothing to lose."
MTV also released a short sneak peek on Vine. It shows Liam (Dylan Sprayberry) going to Scott's house and asking to talk. If Scott can't get help from Malia or anybody else, he might have to talk to the beta who just tried to kill him.
"Teen Wolf" Season 5B, episode 12, airs on MTV Tuesday at 9 p.m. EST.
© Copyright IBTimes 2023. All rights reserved.