'Tekken 7' Gets Season 4; New Fighters, More Moves Coming
KEY POINTS
Season Pass 4 of "Tekken 7" will introduce new characters, new moves for each character, and enhanced online play
Although none of the new characters have been revealed, some suspect Jun Kazama or Kunimitsu will finally return to the series for the first time since 1995's "Tekken 2"
The new "Tekken Prowess" metric will track your performance, and give you more details about your opponent's connection and drop-out rate ahead of fighting them
The King of Iron Fist Tournament will continue in "Tekken 7." The latest edition of developer and publisher Bandai Namco's popular fighting game franchise has just announced a Season Pass 4 for "Tekken 7."
The new DLC will be adding extra characters to the game's continuously expanding roster of fighters. GameSpot reports that general improvements to online play and extra fighting moves are also coming to "Tekken 7."
The tournament, organized by Heihachi Mishima of the Mishima Zaibatsu, sought to determine who is the greatest fighter in the world with control of the Zaibatsu as one of the prizes.
One of the first fighting games to introduce 3D animation, the focus of Tekken has been on hand-to-hand combat with an opponent. The gameplay includes blocks, throws, escapes, and ground fighting.
The trailer for "Tekken 7" Season 4 celebrates the game's global community while also speaking about the difficulties the world has faced in 2020 so far. Despite these difficulties, playing a game like "Tekken 7" against other fans has helped even in some small way in alleviating people's dismay.
Although some clues have been dropped regarding who the additional characters may be, none have been revealed so far. Many suspects that Jun Kazama might return, although she has only appeared in one main "Tekken" game in the past, namely 1995's "Tekken 2."
Her son with Kazuya Mishima however, Jin Kazama, has been a central character since appearing in "Tekken 3."
Yet another character that might be appearing, according to GameSpot, is the ninja-like Kunimitsu with her cat-like mask. She too has not been in the mainline of games since "Tekken 2."
Every fighter in the game will also be receiving new moves with Season 4 as online play is enhanced. The new "Tekken Prowess" metric will track your performance, and you'll be given more details about your opponent's connection and drop-out rate ahead of fighting them.
Past DLC characters for "Tekken 7" have included some wild picks, like Noctis from "Final Fantasy XV" and the villainous Negan from "The Walking Dead."
At the moment, however, Bandai Namco has not revealed how many new or returning characters will be introduced in "Tekken 7" Season Pass 4.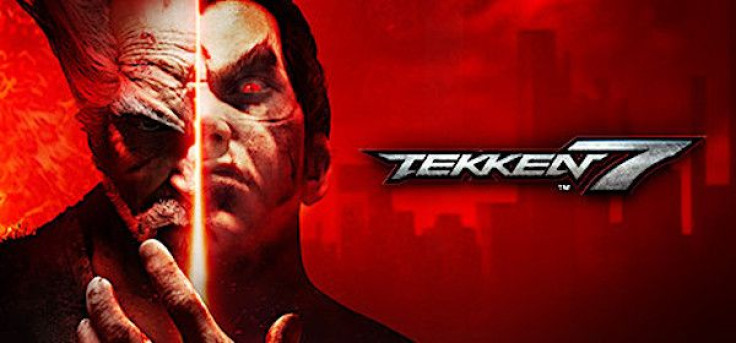 © Copyright IBTimes 2023. All rights reserved.