Telfar's Bag Security Program Unveiled After Customers Complain; 'We Feel The Frustration Too'
Telfar's new "Bag Security Program" will give every customer the chance to get their hands on the popular shopping bag that has become known as the "Bushwick Birkin."
Starting Wednesday from 12 a.m. to 11:59 p.m. EDT, customers will have the opportunity to preorder any size, color, and quantity of bags. All orders are expected to be delivered between Dec. 15 and Jan. 15, 2021.
Telfar announced it's bag security program on Monday after their July 23 and Aug. 6 online restocks of the small black shopping bag sold out in one minute and left customers furious.
Many customers took to Twitter to complain about bots buying a majority of the bags so they could be resold at a higher price. However, Telfar plans to help its customers beat the competition.
"We feel all the love we are getting, and we feel the frustration too. We are not about hype and scarcity. We didn't set out to make an impossible to get product," the company said in a statement released Monday.
"The whole point of our bag is accessibility and community. But the truth is (with or without the bots and resellers) when thousands of bags sell per second we can't even know how many to make. We plan production 6 months in advance. It takes time and money to make bags and we are 100% self-financed."
The statement continued, "We are doing this so that there is a way to guarantee you your bag without you having to deal with the stress of drops. We will continue to do drops and are working on getting more and more product — but this is a way to both support us, buy direct, and GUARANTEE yourself a bag — even if you have to wait for it."
Designer Telfar Clemens told The Cut that he wants his products to be accessible to all customers and continue to build his creative legacy. "We want to be talking about the Telfar industry instead of the fashion industry," he said.
However, those who enjoy the thrill of a bag drop won't have to wait long for another restock. Telfar's next drop will take place on Tuesday at 12 p.m. EDT. This time around customers will have the chance to get their hands on small and medium shopping bags that will be available in dark olive, bubblegum, and orange.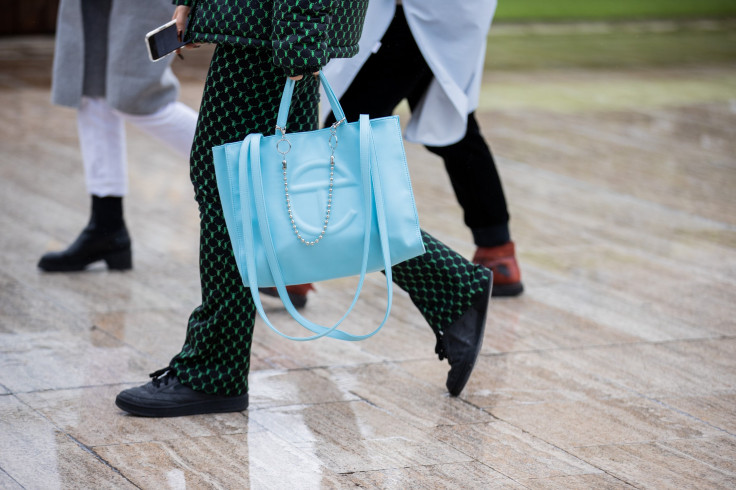 © Copyright IBTimes 2023. All rights reserved.