Teresa Giudice Slammed After Saying She Wants To Spend 'Lifetime' With 'Playboy' Boyfriend Luis Ruelas
KEY POINTS
Teresa Giudice announced on Instagram that she wants to spend a "lifetime" with Luis Ruelas
Many followers slammed the reality star for being too showy with her love for her boyfriend
A number also called out Giudice for victim shaming in the reunion special of "RHONJ"
Teresa Giudice's fans are not pleased after she openly announced on social media that she wants to spend the rest of her life with her boyfriend Luis "Louie" Ruelas.
The "Real Housewives of New Jersey" star took to Instagram Thursday to share a snap she took with her businessman beau when they vacationed at the Mi Amor Hotel in Tulum, Mexico, earlier this week. In the snap, the couple is seen sitting on stylish swings floating atop a pool. They are all smiles while facing the camera and holding each other's hands.
"I want to keep swinging a life time with you!!! #miamor," the 49-year-old reality star captioned the post alongside a red heart emoji.
Giudice's post was quickly flooded with comments from her followers who slammed her for being so showy despite having only been dating for less than a year. A number also came after the 46-year-old businessman and questioned his motive for dating Giudice.
"It's nice that you are in love but I am good at reading people and he seems creepy. Too much with laying it on thick. Love shouldn't have to be so hard and showy," one wrote.
"Stop with the pics. Seriously. Stop with the lips. Seriously. Moderation should be your new word even though you would probably have to look up the definition. It must be nice to be on a constant vacation with your new boyfriend and kids nowhere in sight. Something to be proud of! Selling your soul for money and fame. It's sick," another commented.
"Girl you are doing way too much pull back a little before you make a fool out of your self again! This guy is creepy! Do a background check on him," a third user stated.
Several also criticized Giudice in the comments after seeing the reunion episode of the Bravo series. In the second part of the finale that aired this week, Giudice made a controversial statement when she said that it was a "choice" that Jackie Goldschneider was sexually harassed by her bosses.
"Used to be such a fan. Reunion really disappointed me as a fan. I hate to see victim shaming," one commented on Giudice's latest Instagram post after watching the show.
"Stop victim shaming. It's not a good look," another wrote.
"Just unfollowing. I can't with this. The victim shaming and ignorance you have showed I have lost respect," a different follower stated.
Despite the backlash and the negativity in the comments section, many of Guidice's fans still voiced their support for her and her boyfriend. Some even urged them to get married already.
"I hope you guys get married. I adore this endless smile that you've had since you met him," one fan wrote.
"You look so good together. Please get married soon," another added.
It was not the first time that Giudice was called out online for professing her love for Ruelas on social media. On Wednesday, she shared a couple of shots from their tropical getaway and wrote in the caption that she has "endless love" for him.
Many raised their eyebrows at Giudice's post and reminded her that she seemed to be "getting too attached too quickly" and it's not a good thing for her should their romance come to an end all of a sudden.
Meanwhile, Ruelas made the headlines recently after Page Six exposed his playboy past and his obsession with sex. The outlet interviewed several of Ruelas' exes, who confirmed that he has an "insatiable" libido. One even said that he would get mad if they did not have sex about "four times a day."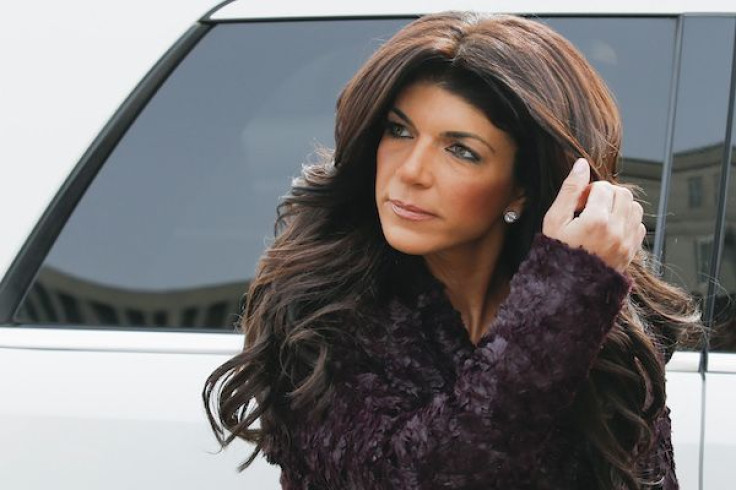 © Copyright IBTimes 2023. All rights reserved.