Teresa Giudice's Fiancé Luis Ruelas Pushed Ex-Wife Into Metal Pole In Front Of Son: Report
KEY POINTS
Luis Ruelas' ex-wife Marisa DiMartino filed three police reports involving him
She claimed Luis pushed her into a metal pole in front of their son
No arrest was made since DiMartino opted not to press charges against him
Teresa Guidice's husband-to-be Luis "Louie" Ruelas is once again in hot water after legal documents revealed shocking details about his past marital relationship.
On Tuesday, Page Six exclusively released a police report it recently obtained detailing an October 2012 incident involving the 48-year-old businessman and his ex-wife, Marisa DiMartino.
According to the document, Ruelas allegedly pushed DiMartino into a metal pole in their garage during a heated argument. The incident allegedly took place in the presence of their son, who was not named.
"[DiMartino] reported that after her estranged husband dropped off the children, the two began to argue over finances. The dispute became heated and culminated with [Ruelas] pushing [DiMartino] into a metal support pole in the garage," read a portion of the police report.
It continued, "This action took place in the presence of the couple's son. [DiMartino] refused medical attention and was adamant that she did not wish to sign a charge."
DiMartino filed the report on Oct. 5, 2012, just a day after the alleged incident. However, she declined to press charges against her ex-husband. No arrest was made over the incident.
Ruelas and DiMartino divorced a decade ago. They share two sons, Louie Jr. and Nicholas, who are now close to his girlfriend, Giudice. The "Real Housewives of New Jersey" star even shared a "beautiful family" photo featuring his sons and her daughters with ex-husband Joe Giudice last December.
Page Six obtained another police report filed on New Year's Eve 2010, in which DiMartino claimed she and Ruelas had a "verbal dispute" that ended in her leaving their family home.
"[DiMartino] states she had a verbal dispute with [Ruelas], her husband. [DiMartino] states they are going through a divorce, and [Ruelas] came to the house and got into an argument with her. [DiMartino] left residence," the second police report read.
A third police report revealed another incident when they transitioned from spouses to co-parents after their divorce. DiMartino claimed her ex-husband "shouted names" at her in front of their sons on June 6, 2016.
In the same police documentation, DiMartino claimed that the father of her kids was abusive. She also checked a box asking if her former partner ever "threatened to kill [her] or [their] children."
DiMartino denied being "strangled or chocked" or being "beaten while [she] was pregnant" by Ruelas. However, she claimed that the "physical violence increased in frequency or severity over the years."
No arrest was made in line with the second and third police reports since DiMartino opted not to press charges against Ruelas. A rep for Ruelas and Giudice did not respond when reached for comment about the police reports.
On the same day, when the daily tabloid exposed the police reports, Teresa dedicated a post to her fiancé on Instagram. She shared a photo of them standing side by side and smiling at the camera. She then called Ruelas her "soulmate" in the caption.
The post got mixed responses from her followers. Many praised the pair for being a "beautiful couple." Some questioned how Ruelas was able to afford their trips due to his money problems after being let go by the company he founded.
During the reunion finale of "RHONJ" Season 12, Luis addressed all the negative press about him, including the reports claiming he was a "sex-obsessed" playboy, saying he had "no response" to all of them. He also admitted that it was "really painful" to see such stories circulate online.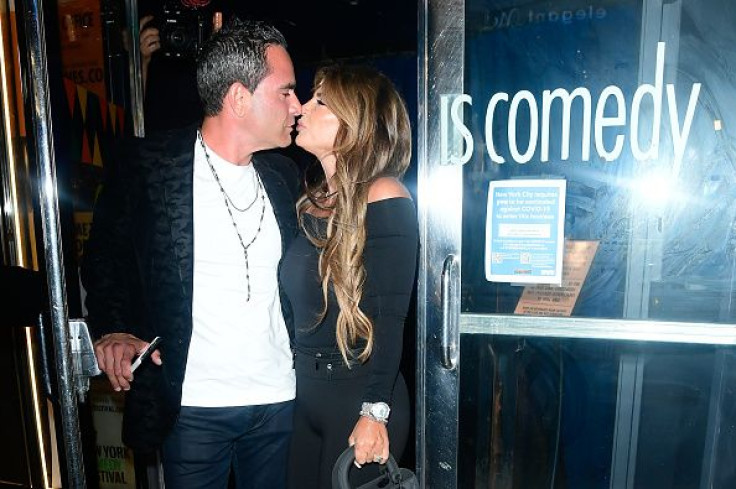 © Copyright IBTimes 2023. All rights reserved.