Terry Crews 'GMA' Interview: Actor Details Alleged Sexual Assault By Adam Venit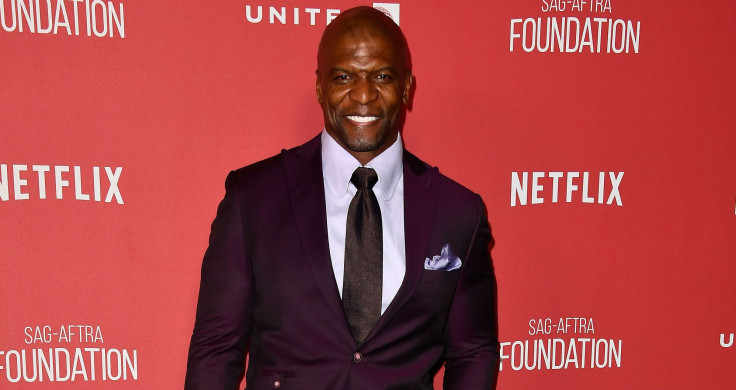 Terry Crews alleged, via a tweet in October, that he was once sexually harassed by a William Morris Endeavor executive at a party, and now he's opened up about the experience in a new "Good Morning America" interview with host Michael Strahan.
"I'm looking at him, and he's basically staring at me," Crews told Strahan. "And he's sticking his tongue out, and it's overtly sexual kind of tongue moves. I'm sitting there like, it's a party, it's packed, the whole thing, and I'm looking like, is this a joke?"
That's when the situation escalated from unwanted sexual glances to an alleged full-on physical assault by Adam Venit.
"I don't understand, it was actually so bizarre, and he keeps coming over to me and I stick my hand out, and he literally takes his hand, and puts it, and squeezes my genitals," Crews continued. "I jumped back, like 'Hey! Hey!' and he's still licking his tongue out, and all this stuff and I go, 'Dude, what are you doing? What are you doing?'"
Crews' words to Venit was apparently not enough to make him snap out of it or to understand that what he was doing was wrong or unwanted, because he returned.
"Then he comes back again," Crews said. "And he just won't stop. Then I really got forceful, pushed him back, he bumps into all the other party-goers and he starts giggling and laughing, and let me tell you, I have never felt more emasculated, more objectified. I was horrified."
At the time, Adam Sandler, who was also present at this Hollywood party, was presented by Venit. With Crews unable to make sense of what was going on, he figured that Sandler might be able to help with the confusion and the situation.
"I went over to Adam," Crews said to Strahan, "and I was like, 'Adam, come get your boy. What is his problem?'"
He continued: "I told him [Sandler], I was like, 'Hey man, he's grabbing my junk. Adam, what is wrong with your boy?' And he looked like he didn't understand, because it was bizarre to both of us."
Venit is currently on a leave of absence from WME after Crews' allegations against him last month. And, more recently, Crews filed a police report with the Los Angeles Police Department against Venit to make the case and the allegations official.
© Copyright IBTimes 2023. All rights reserved.