Tesla Merger With Legacy Carmaker Possible, Elon Musk Says
KEY POINTS
Musk discussed plans of a possible merger with a legacy carmaker
The Tesla CEO sent out an e-mail warning employees to cut back on costs
A merger could give Musk's company the infrastructure needed to launch large-scale manufacturing
Tesla CEO Elon Musk on Tuesday said he might consider a merger between his electric vehicle company and a legacy carmaker, if it's on friendly terms.
Musk, who is now reportedly the second-richest person globally, recently sat down with Axel Springer CEO Mathias Dopfner, where he discussed the option of buying one of the legacy automakers, according to Tech Crunch.
"Well, I think we're definitely not going to launch a hostile takeover. So I suppose if there was a friendly one, if somebody said, 'Hey, we think it would be a good idea to merge with Tesla,' we certainly could have that conversation. But, you know, we don't want it to be a hostile takeover sort of situation," Musk said.
A merger with a legacy carmaker could supply Musk's electric vehicle company with the infrastructure it needs to launch a massive effort to manufacture cars. The partnership could also accelerate Tesla's transition to sustainable energy, according to Teslarati.
Musk's remarks came on the same day he sent an e-mail to Tesla employees warning them to control their spending and focus on profits and cost-saving.
"At a time like this, when our stock is reaching new heights, it may seem as though spending carefully is not as important. This is definitely not true! When looking at our actual profitability, it is very low around 1% for the past year," Musk wrote in the e-mail obtained by CNBC.
Recently, the Tesla CEO has been focusing on making the company's vehicles more affordable. In September, Musk announced a $25,000 electric car powered by Tesla's new battery cell. The car, which is expected to be fully autonomous, will likely come out in three years, according to Elektrek.
"In order to make the electric revolution happen, we must make electric cars, stationary batteries and solar affordable to all," Musk wrote in Tuesday's e-mail.
Tesla is currently the most valuable automaker worldwide, beating competitors that produce more vehicles each year. The company will be included in the S&P500 Index on Dec. 21.
This year, Tesla began building new factories in Austin, Texas, and in Berlin. The automaker also has a makeover of its paint facilities in Fremont, California, in the works.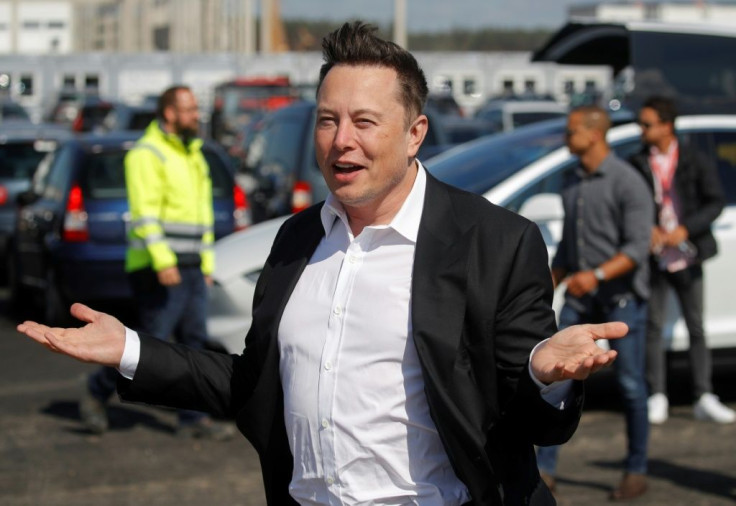 © Copyright IBTimes 2023. All rights reserved.
FOLLOW MORE IBT NEWS ON THE BELOW CHANNELS