Texas Authorities Accidentally Issued Amber Alert For Glen Ray And Chucky Doll
KEY POINTS
Texas police said the issuing of the alert was a "test malfunction"
Chucky is a notable horror film icon who was featured in "Child's Play" horror slasher film series
The Amber Alert said Chucky abducted his son, Glen, and was at large
The Texas Department of Public Safety accidentally issued an AMBER alert over the weekend for the Glen Ray and Chucky doll characters featured in the "Child's Play" horror film franchise.
The alert said that Glen Ray (featured in "Seed of Chucky") was abducted by his father, the notorious Chucky, and was at large wielding a huge kitchen knife.
The AMBER alert described Glen Ray as wearing a blue shirt with black collars at the time of going missing. It mentioned that Glen, 5, weighing about 5 pounds and standing at 2-foot-3, was last seen in Henderson, Texas, while the suspect, Chucky, 28, was dressed in his signature classic blue denim overalls and striped shirt, TMZ reported.
"This alert is a result of a test malfunction," the Texas DPS told TMZ. "We apologize for the confusion this may have caused and are diligently working to ensure this does not happen again."
Charles Lee "Chucky" Ray has been the main villain character in the "Child's Play"" slasher series. Chucky is portrayed as a dead serial killer whose spirit inhabits a "good guy doll" and makes constant efforts to transfer his soul to a human body. The notorious doll gained significant fame, and is now recognized as an icon of pop culture and horror.
AMBERr is an acronym for America's Missing: Broadcast Emergency Response and also an eponym of 9-year-old Amber Hagerman, who was kidnapped and murdered in Arlington, Texas. The case is still unsolved. The alert is issued if children 17 and younger go missing and police sense a credible threat to their safety. People with any information about the victims are urged to reach out to police. The issuing of the alert also depends on a set of criteria such as whether the child was abducted by a parent or legal guardian and whether the minor was taken from his or her residence without permission.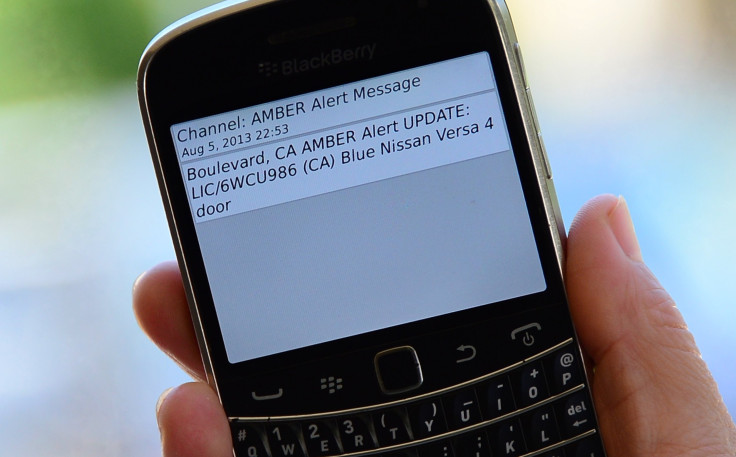 FOLLOW MORE IBT NEWS ON THE BELOW CHANNELS