Texas Border Wall With Donald Trump Connections Faces Serious Challenges After Hurricane Hanna
Hurricane Hanna's impact has been felt in a range of ways since the Category 1 storm made landfall along the Texas coastline on July 25. After the intense rain and wind brought about by Hanna, experts are questioning the overall stability of the privately funded border wall, which has connections to President Donald Trump's administration.
Following the storm, which was initially classified as a tropical storm before being upgraded to a hurricane, engineering experts assessed the damage, which included "gaping holes and waist-deep cracks on the banks of the Rio Grande." As a result, The Texas Tribune reports that the new issues plaguing the private border wall, which runs alongside the Texas river, highlighted the "serious challenges" that building and maintaining such a structure presents.
"It's going to be a never-ending battle. You are always going to be fighting erosion when you are that close to the river," said Adriana E. Martinez, a professor and geomorphologist at Southern Illinois University Edwardsville.
Prior to the new damage caused by Hurricane Hanna, the private fence had faced controversy following its development. The structure, which had been built by Fisher Industries, a North Dakota-based company, had initially been a showcase project. After CEO Tommy Fisher put up $40M of his own money to prove to the Trump administration that private industry could construct the wall, he was able to secure $1.7B in federal contracts to build portions of the structure.
Following its completion, a conversation emerged regarding what role erosion would play in its overall stability due to its proximity to the Rio Grande.
On Tuesday, Fisher stated that the footing and the fence itself was in "perfect shape," but some experts countered that belief. Prior to Hanna, large gashes had appeared, which experts stated should not be happening. Post-storm, in certain areas, 10-foot-wide holes now expose the wall's footing.
Alex Mayer, a civil engineering professor at the University of Texas at El Paso who has conducted research in the Rio Grande basin, said that the resulting damage following Hurricane Hanna is "far worse" than the effects of other big rain events. It is believed that two or three additional storms of this size could result in irreparable damage and make the border wall collapse.
Months after the structure's completion, a report conducted by ProPublica and The Texas Tribune highlighted the signs of erosion that were already present. Following the story, President Trump tweeted that he had disagreed with building that particular section of the wall. In response to Trump's tweet, U.S. Attorney Ryan Patrick of the Southern District of Texas also stated that the private-funded border had been a "scam" and sued Fisher Sand, Gravel, and its subsidiaries.
Moving forward, We Build the Wall founder Brian Kolfage has stated that the wall will remain in place. The conservative nonprofit, which includes former Trump political strategist Steve Bannon as a board member, has raised money for both Trump's wall and Fisher's South Texas project. Fisher himself has also committed to doing quarterly inspections and take necessary steps to ensure its stability, including refilling eroded areas with soil.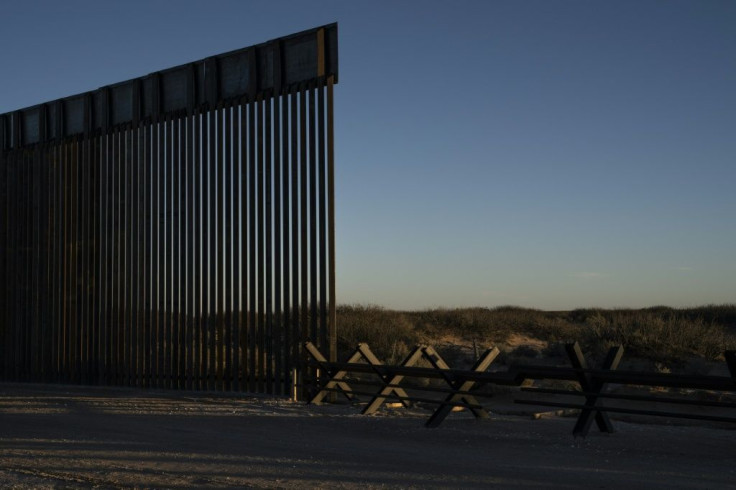 © Copyright IBTimes 2023. All rights reserved.