Texas Man Loses Foot Due To Flesh-Eating Bacteria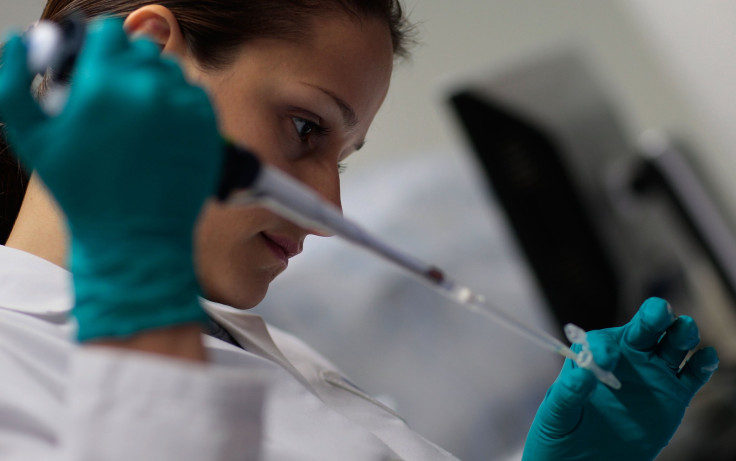 A Texas daycare teacher recently became a victim of flesh-eating bacteria, which caused doctors to amputate his right foot.
Raul Reyes, 26, went to the hospital to get treatment for blisters forming on his foot. What Reyes initially thought to be an injury he sustained at worked, turned out to be flesh-eating bacteria.
"[Reyes] hurt his foot at work, so he thought the swollenness was due to the injury. After a few days, it was still swollen and he has a blister on his foot, which he thought was caused by his shoe," Reyes' wife, Joseline, told Chron. "He woke up the next day and the blister was covering his entire foot so he went to the clinic, where they told him to get to the emergency room immediately."
The doctors told Reyes he contracted the disease through an open wound from an ingrown toenail. They could not, however, say for certain where the dangerous bacteria got into Reyes' wound.
The flesh-eating bacteria are commonly found in brackish or salty water and Joseline said she and her husband had not been to the beach in a year.
"He's perfectly healthy," she said. "So, it's just weird how all of this happened."
Following the diagnosis, Reyes got admitted to the hospital on Feb. 23. Joseline said although the doctors tried their best, they could not save his foot.
"The surgeon came to me and told me that they were going to take him up to surgery because they have to check how [his foot] looked inside," She said. "They said that there was a chance that they may have to amputate, but they were going to try their hardest not to. Thirty minutes pass and I see the doctor come out. She tells me that she tried to get as much bacteria out but that they had to amputate his foot in order to save his life."
Although losing his foot was hard for Reyes, according to Joseline, it could have been worse. "I think about it every day — every day he's been here [in the hospital]," she said. "I think about how I could have lost him."
She added that although it took time, her husband is finally ready to move past what the disease cost him and is looking toward the future with a positive spirit.
"He is very eager to start therapy for a prosthetic. He tells me that he's not letting anything stop him from advancing," Reyes' wife said. "He's improving more every day. He just really wants to get back to work and go back to a normal life."
A GoFundMe page has been set up for Reyes' to pay for his prosthetic foot. In just a week, more than $8000 have been raised of the $11,000 goal.
"As all of you may know, this bacteria can be deadly, and doctors had no option than to amputate his foot before the infection got into his blood stream," the page said. "Raúl was not prepared for this, and does not have medical insurance in order to get a prosthetic foot so he can continue living a regular and healthy life."
© Copyright IBTimes 2023. All rights reserved.