Thailand's Plan For Chinese-Style 'Great Firewall' Could Drive US Internet Giants Like Facebook, Google From Southeast Asia's 'Land Of Smiles'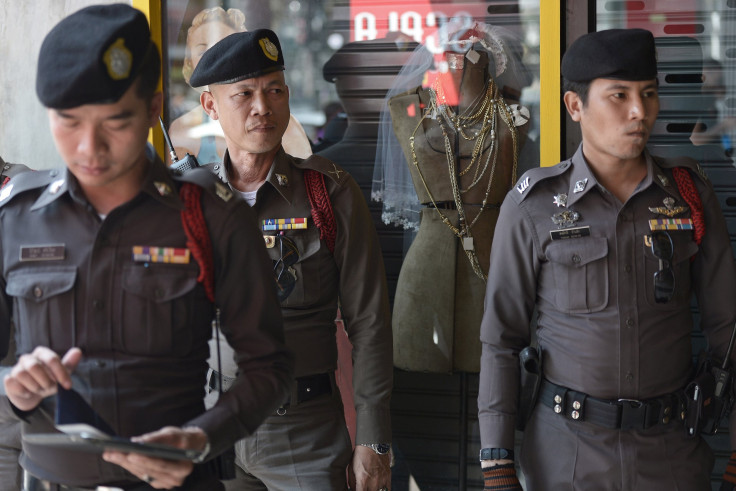 The Great Firewall of China is the name given to the severe restrictions imposed on Internet access within that country. But even as China mulls opening up as part of a broader effort to boost its economy, one of its nearby Asian neighbors, Thailand, is looking to ramp up its own censorship program, using the People's Republic as a model.
According to government documents filed in June and highlighted on social media just this week, Thailand's military rulers plan to create "a single gateway for Thailand to block access to sites and control information flow." China operates three such gateways, but considering the difference in size of population and Internet use, this is not a surprise.
According to a translated version of the cabinet resolution filed on Sept. 4, at the end of June the Ministry of Information and Communication (MICT), along with relevant agencies including the Department of Justice and Royal Thai Police, were asked to establish a "single gateway to serve as a control tool to inappropriate sites and the influx of information from abroad through the Internet."
The Thai government asked the MICT to check the legal requirements of establishing such a gateway in order to speed up the process. The one glaring issue the MICT may have to address is encryption, as effective encryption would prevent the government from monitoring Internet traffic flowing into and out of the country -- suggesting that the country may soon ban it, along with cloaking services like VPN and Tor.
International Business Times contacted the Thai government to seek clarification of the plans but had received no response by publication time. There is no indication of when it is planning to implement its gateway.
Cutting The Country Off
Prior to 2006, the country of 67 million only had one international Internet gateway, controlled by the government-run Communication Authority of Thailand (CAT), but since then the country has opened up significantly with over 100 ISPs providing access. According to Akamai, average Internet speed in the country is 6.6Mpbs, which puts it at 32nd in the world, ahead of Italy, Mexico and China.
Thailand Overview | FindTheData
The establishment of a Great Firewall of Thailand would effectively cut the country off from the general Internet and impose severe restrictions on the type of content and services citizens can access. In China, for example, access to Google and Facebook -- two of the world's biggest Internet companies -- is denied, though Google is reportedly preparing to take the first steps back into the Chinese market in the coming months with a version of its Play Store.
Facebook, too, is thought to be looking to access the Chinese market, with CEO Mark Zuckerberg this week meeting with Chinese President Xi Jinping during his visit to Seattle, where he met leaders from some of the most influential tech companies in the U.S.
Thailand's geographical position, at the heart of the Asian market, makes it an ideal location for multinational companies seeking to establish a base in the region. Just this week ICT Minister Uttama Savanayana announced the government was considering turning Phuket and Chiang Mai into smart cities focused on tech startups as part of a move to turn Thailand into the digital hub of the region.
It is unlikely that any company would seek to establish a base in Thailand if it implemented the suggested single Internet gateway.
Regional Struggles
As countries in Asia look to compete with the West in terms of technology and commerce, they face the challenge of trying to balance access to the Internet with a desire to control communications coming from their countries.
India this week saw another example of this as the government published a draft encryption law which would effectively give authorities there the ability to monitor the digital communications of all citizens and require companies like Apple and Google to hand over encryption keys to their services. Following a very public outcry the government shelved the plans for now.
China too is struggling to balance the growth of its technology industry with a desire to restrict Internet access for its citizens and Xi's visit to Seattle this week is all about finding a way for U.S. and Chinese companies to work together.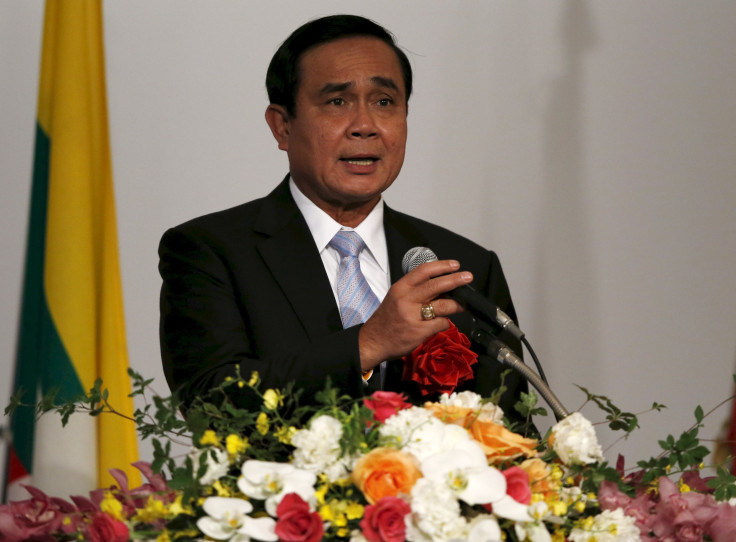 Internet censorship in Thailand, however, is nothing new. In a 2014 report, Freedom House labeled Thailand's Internet access as "not free" and detailed the accelerating levels of censorship that followed the army's coup d'etat in May 2014, led by current Prime Minister Prayut Chan-o-cha. In the wake of the uprising, the army issued orders to censor online news, arrest critics, and prevent dissenters from mobilizing on social media.
Most of the websites blocked by the Thai authorities prior to 2007 involved pornography or online gambling, but since then the number of blocked websites has grown exponentially, particularly those with content perceived as critical of the monarchy. A 2010 study showed that between 2007 and 2010 the government blocked 690 URLs every day on average, with the vast majority banned due to content that allegedly insulted the country's royals.
Freedom House added that in addition to blocking websites, the Thai government engages in administrative and political pressure to limit the spread of certain information online, particularly via social media applications. This includes reaching out to international providers and requesting that they delete content. Both Google and Facebook have removed content from their respective sites, and Twitter allows for country-specific blocking of content. The Thai government was the first to welcome Twitter's move when it was announced in 2012.
© Copyright IBTimes 2023. All rights reserved.