Thanksgiving Dinner Table: How To Talk About 'Grandparent Scams'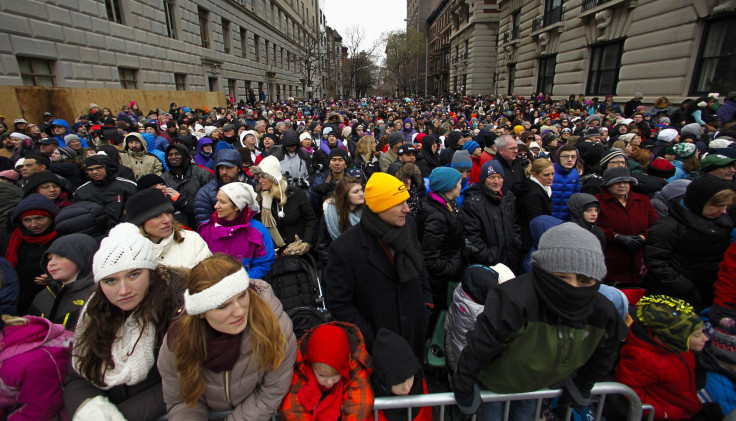 Just ahead of Thanksgiving, New York Attorney General Eric Schneiderman asked college kids across the state to have The Talk with their grandmas and grandpas: How to avoid falling prey to phone-call ploy carried out by impostor grandchildren, begging for help -- and lots of cash.
The scheme, known as the "grandparent scam," is troublesome enough to have warranted a U.S. Senate hearing this year and, most recently, Schneiderman's warning. Consumers who complained of friends-and-family impostor scams to the Federal Trade Commission, from 2012 through May of this year, lost more than $42 million.
In a letter to universities and colleges, Schneiderman said the grandparent scam has grown "increasingly prevalent" and that it could worsen over the holidays. Victims across the state have lost nearly $450,000 in recent months.
"Often, the scammer will pose as a grandchild in college and tell the grandparent that they are in legal trouble or even physical danger," the attorney general wrote. "They will ask the unsuspecting grandparent to wire money immediately and, as a means of avoiding detection, ask the victim not to tell other family members about the situation."
Students' coming winter break sets the stage for believeable scenarios that can scammers can manipulate. Impostors may call a grandparent, claim to be travelling, and then say they need money for car repairs, bail or customs fees -- or because they were mugged -- according to Schneiderman's office.
Scammers comb obituaries for intel about families, and glean students' travel details from social-media sites, Gothamist reported.
But, as a Cincinnati grandparent testified before the U.S. Senate in July, scammers can just as easily get away with vagaries. When the 81-year-old grandfather picked up the phone, the caller identified himself first as "your favorite grandson" and then as "your oldest grandson."
"To which I replied, 'Tighe, how are you?'" according to the grandfather's testimony. "I can't remember exactly his reply, but it was something like, 'I'm in jail and I need your help to get out on bail, and I don't want mom and dad to know about this. Talk to this police officer.'"
The grandfather said he lost $7,000 in the con. U.S. Sen. Susan Collins, R-Maine, recounted a similar story told by one of her own constituents, a grandparent who wired $1,800 to a scammer, believing his "grandson" had been involved in a car accident in Nicaragua.
Tech-savvy scammers "know how to route their calls using 'Voice over Internet Protocol,' which is very hard to trace," Collins said. "And they know how to 'spoof' caller ID to make it appear they are calling from a trusted source."
Schneiderman is advising college students to limit what they share about vacation plans on social media, and to warn their grandparents that this kind of scam is common. The AG's other tips include:
"Have a code question they can ask that you will never tell anyone else."
"Give them the OK to always check with other family members to see where you are."
"Tell them to never wire money to someone they don't know."
© Copyright IBTimes 2023. All rights reserved.