Walmart Responds To PS4 Price Scam By Updating Price-Matching Policy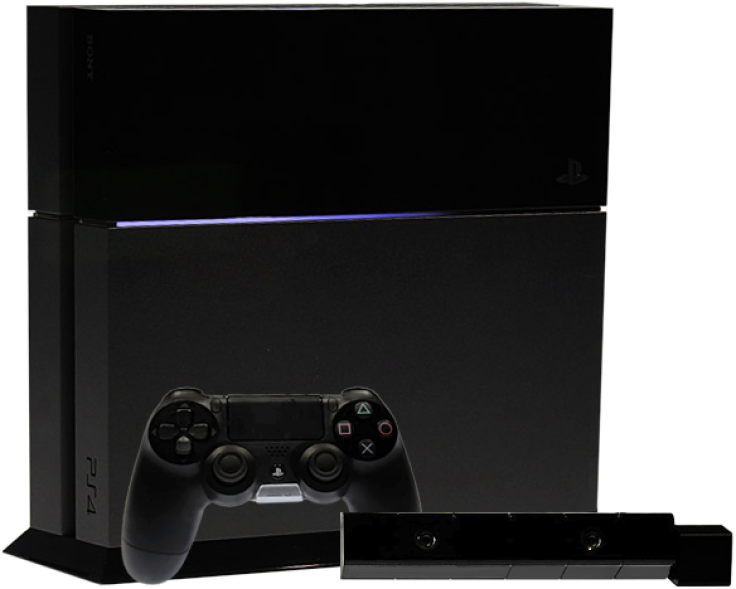 Walmart has updated its price-matching policy after a number of customers succeeded in scamming the chain of superstores by bringing in screenshots of a bogus, third-party listing for Sony's PlayStation 4 on Amazon. The listing, which has been taken down on Amazon, showed the $400 gaming console available for $90.
Earlier this month, Walmart introduced buyers to the price-matching policy, a guarantee that the company would match any online retail price or sale. Last weekend, Walmart shoppers took advantage by citing the fake listing.
"We launched online price matching because it's the right thing for our customers. It's making a meaningful difference for people who want to feel confident they're getting the best price, and we're committed to matching online prices going forward," Walmart spokesman John Forrest Ales told International Business Times in a statement.
"At the same time, we can't tolerate fraud or attempts to trick our cashiers. This kind of activity is unfair to the millions of customers who count on us every day for honest value."
Ales said Walmart has updated its policy to clarify that it will match prices from its own website and 30 major online retailers, but it won't match prices from marketplace vendors, third-party sellers, auction sites or sites requiring memberships.
"We will continue to listen to feedback from our customers and our cashiers to make sure our online price-match policy is working," Ales said.
The origin of the PS4 price scam can be traced to Twitter user Norman Caruso. On Tuesday, Caruso tweeted about Walmart's policy to more than 4,000 followers.
Remember when Wal-Mart said it would price match Amazon, even 3rd party sellers? Here's a PS4 for $89.99 http://t.co/E37a3IGs6Y #WorthAShot
- Norman Caruso (@GamingHistorian) Nov. 18, 2014
I've got confirmation that some people are getting that deal ... some are not.
- Norman Caruso (@GamingHistorian) November 18, 2014
A number of buyers found out just how far Walmart would go to match the Amazon price, using Twitter to share their experiences. Various others attempted to bring printouts of the Amazon listing to other retailers like Target, but were denied.
Target denied ... BUT I did get another Wal-Mart confirmation. Looks like they are your best bet.
- Norman Caruso (@GamingHistorian) Nov. 18, 2014
However, many users succeeded in attaining the PlayStation 4 for less than $100, which is more than $300 less than its original retail price.
So this just happened: PS4 for $89.99 at Walmart thx to Amazon Price Match. Thx @GamingHistorian for the info. pic.twitter.com/BHJVlXDphO
- Wow Dot Ben (@WowDotBen) Nov. 18, 2014
It was surprisingly easy to fool the Bentonville, Arkansas-based chain of superstores. For its part, Amazon usually spots fraudulent listings pretty quickly, but it's fairly simple for anyone to grab a screenshot of the deal, print it out, and bring it to a Walmart location to cash in.
This isn't the first time Walmart has become the victim of a price-matching scam. In 2013, Pennsylvania and Michigan residents were caught abusing the company's coupon and price-matching policies.
IBTimes reached out to Nathan Caruso but has not received a response. However, one of his last tweets concerning the price scam blamed the fraudulent Amazon prices, not Walmart or the consumers.
If you're upset about the PS4 price match, the problem lies with people posting bogus listings / Wal-Marts policies, not consumers.
— Norman Caruso (@GamingHistorian) Nov. 18, 2014
© Copyright IBTimes 2023. All rights reserved.