'Thor: Love And Thunder' Receives Praises After World Premiere
KEY POINTS
Marvel fans and movie critics were impressed with "Thor: Love and Thunder"
Several lauded Christian Bale's acting as the villain in the film
Others said the film was what they expected since it was funny and entertaining
Taika Waititi's "Thor: Love and Thunder" received compliments from critics after its world premiere.
"Thor: Love and Thunder" starring Chris Hemsworth and directed by Waititi had its world premiere Thursday. Several journalists and movie critics who were able to watch the Marvel superhero flick couldn't help but flood Twitter with positive reviews after watching the film.
Many praised the cast's acting, including Christian Bale, who played one of the antagonists. Several also found the movie hilarious. It was the right combination for them.
"#ThorLoveAndThunder is the funniest film in the MCU. The jokes are excellent as is the cast delivering them," Eric Italiano, a senior writer at Bro Bible tweeted. "Christian Bale, obviously, is also terrifying as #Gorr. BUT, the plot felt flat and stakeless. Not sure if that's a #Thor problem or an MCU-without-a-big-bad problem."
"#ThorLoveAndThunder has an Appetite For Destruction & laughs. It's totally rad! Taika Waititi delivers a subversive, irreverent spectacle. Great story, stakes & character-building. Chris Hemsworth & Natalie Portman, superb. Russell Crowe & Christian Bale slip easily into the world," Courtney Howard, a film critic, added.
Kirsten Acuna, a correspondent for Insider, was among the viewers who were very impressed with Bale's performance. According to her, the actor was "phenomenally menacing" as the villain Gorr the God Butcher.
"One of the creepiest Marvel villains we've ever seen on screen. Gave me some Dark Knight Ledger Joker vibes at one point," she added.
"#ThorLoveAndThunder is a vivid and vibrant blast that delivers. Hemsworth's Thor remains a jewel in Marvel's crown. Bale's Gorr is a killer boogeyman blending the campy and the creepy. Portman's Foster and Thompson's Valkyrie are a top-notch pairing. Crowe's Zeus is *chef's kiss*'" producer and journalist Simon Thompson said about the movie.
Erik Davis was another happy viewer. According to him, "Thor: Love and Thunder" was "another classic Thor movie," and it was "everything I wanted it to be."
"Big, colorful, weird Guns N' Roses-fueled battles to go w/a hopelessly romantic story about discovering love in unexpected places. Christian Bale & Russell Crowe are especially great. And Korg!" he added.
"Thor: Love and Thunder" will be released in the U.S. on July 8.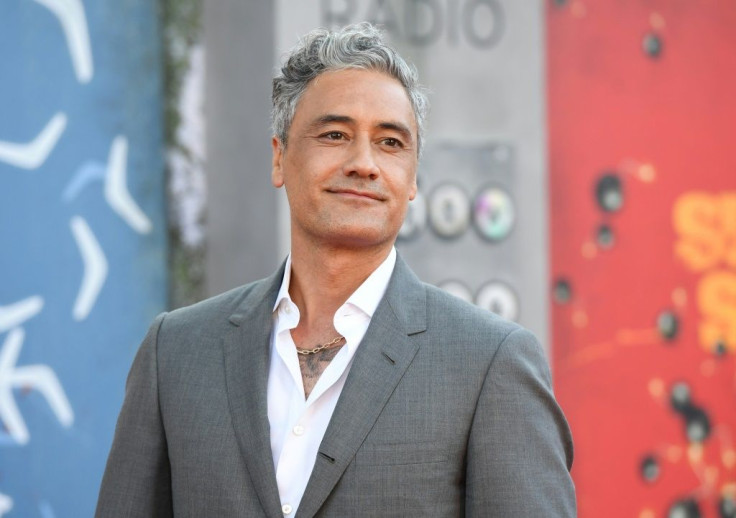 © Copyright IBTimes 2023. All rights reserved.