'Thor: Ragnarok' Spoilers: This Character Is Actually Bisexual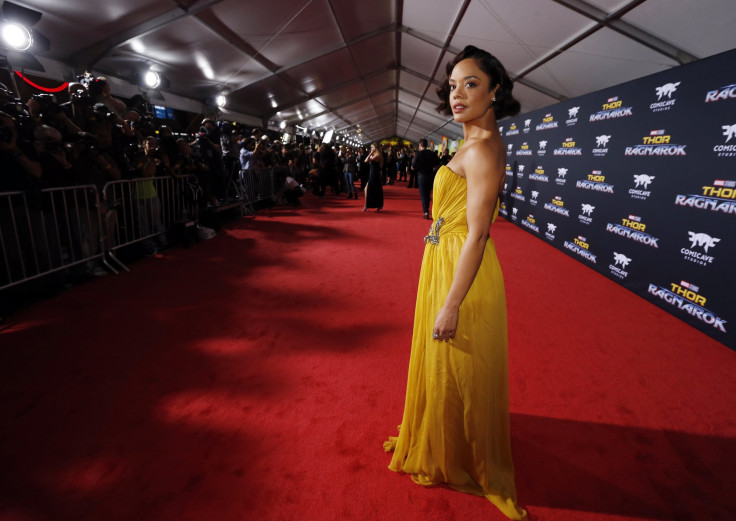 Even though Marvel's "Thor: Ragnarok" is well-loved by critics and its new characters are being applauded, there are still some people who have their reservations.
One person was very disappointed in Tessa Thompson's Valkyrie, whom he described as a "typical sexless Marvel tomboy."
But Thompson set the record straight about her character's sexuality soon enough.
There were earlier rumors that Valkyrie will be Thor's (Chris Hemsworth) new love interest, and some even believed that she was the girlfriend of the Grandmaster (Jeff Goldblum). But Thompson told Comic Book that there's nothing romantic going on between them. "I don't have any romantic relationship with The Grandmaster. It's a strictly work relationship, which is advantageous, mostly for me," she said.
The actress did say that Valkyrie's relationship with the Grandmaster is unique, since the two have managed to maintain good business deals. "I bring the Grandmaster things that may be of interest to him, and one of those happens to be Thor. [The Grandmaster is] always grouping people together in fights, and I brought The Hulk to him, and so I bring Thor as a would-be contender, and hilarity ensues," she said.
Director Taika Waititi really made sure that Valkyrie stood out from the other female characters in the Marvel universe. Like many other Marvel heroines, Valkyrie is strong and beautiful, but she also drinks and she's very jaded. When matched up with men, she can hold out on her own.
Because of this, Thompson said that Valkyrie might appear in other Marvel films and be just like Han Solo (Harrison Ford) from the "Star Wars" franchise.
"It was quite collaborative but [Taika] and I got on from the minute we met each other," the actress told The Independent. "He pitched Valkyrie as sort of the Han Solo over the movie and so I sort of knew the space that she wanted to occupy, and we wanted to subvert any sort of cliches in our portrayal of her. I say 'ours' because he was really integral to that."
"Thor: Ragnarok" will be released on Nov. 3.
© Copyright IBTimes 2023. All rights reserved.