'Thor: Ragnarok' Star Chris Hemsworth Chooses Miley Cyrus Over Brothers Liam, Luke As Best Partier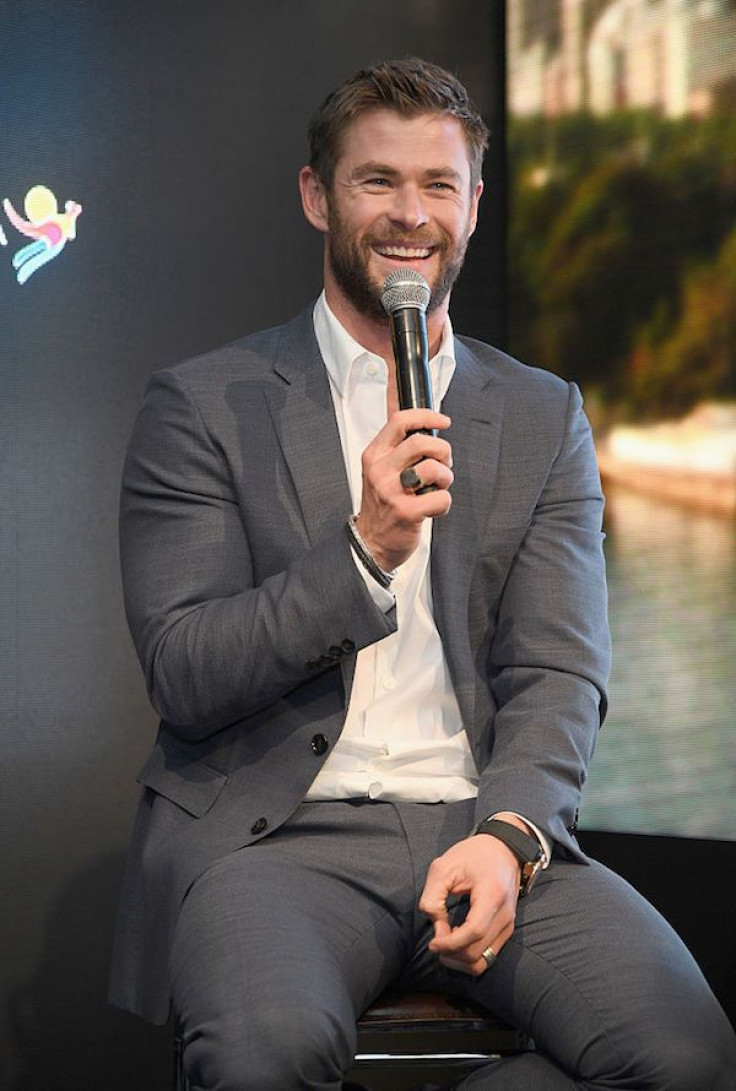 Chris Hemsworth was recently asked to choose who among his brothers Liam and Luke is the better partier. However, the "Thor: Ragnaork" actor did not pick any of the two and instead named Miley Cyrus.
On Tuesday, Hemsworth was in New York City to promote his new campaign for Hugo Boss' Boss Bottled fragrance. The 33-year-old did more than that though as he playfully responded to some questions raised by ET Online. One of the questions required him to choose who between 27-year-old Liam Hemsworth and 36-year-old Luke Hemsworth is the better partier. Interestingly, Hemsworth jokingly responded that Cyrus is the best partier among the three. Though Hemsworth's response comes as a surprise, it's not that shocking to most fans of the actress-singer considering she even released "We Can't Stop" and she's also flaunted on social media her party animal ways.
READ: Miley Cyrus gets new vegan-inspired tattoo
Hemsworth is very supportive of Cyrus' romantic relationship with his brother Liam. In fact, he recently gifted the "Hannah Montana" actress a pair of new sunglasses. An elated Cyrus took to Instagram to show off the eyewear and promised that she'll use it well.
Meanwhile, Hemsworth was also asked about Liam's revealing pics on Instagram. Apparently, the "Hunger Games" star flaunted his toned body on the social networking site earlier this week, donning nothing more than a rolled-up pair of shorts in one of his latest posts. Trying to make sense of his younger brother's post, Hemsworth said, "You know what that felt like? That felt like a late Friday night, drunken kinda post. And then the following morning he's like, 'I didn't. Did I? Oh no.'"
Of course, Hemsworth was also asked if he has done the same thing that Liam did. Unfortunately, the Hollywood hunk stated that he does not plan on wearing short shorts to show off his toned body.
READ: Chris Hemsworth pokes fun at "Avengers: Infinity War" characters
He then went on to disclose that there's physical rivalry between him and Liam, but no competition when it comes to their careers. "People try to pair us off like there's this vicious competitiveness, and, 'Arghhh! You got that part and I didn't,' and stuff which isn't the case. Get us at home, playing cricket or football or surfing or something and, yeah, there's a great rivalry there — a very healthy one," he said.
© Copyright IBTimes 2023. All rights reserved.
FOLLOW MORE IBT NEWS ON THE BELOW CHANNELS