Three New Bill Cosby Accusers Named; One Woman Claims She Believed He Could Get Her Into Playboy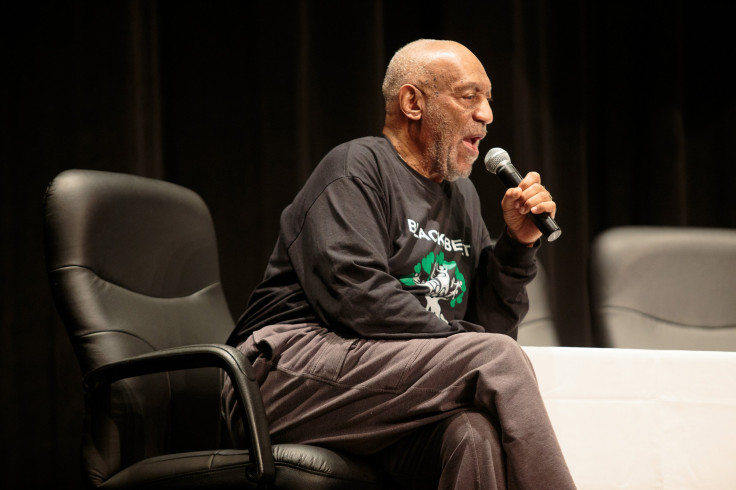 Three more women have come forward with accusations against Bill Cosby. The once legendary comedian has been embroiled in controversy for quite some time since several women accused him of having drugged and sexually assaulted them. At present, there are more than 50 known Cosby accusers and the list is continuing to grow.
According to USA Today the new accusers, Linda Ridgeway Whitedeer, Colleen Hughes and Eden Tirl, were introduced during a press conference Wednesday morning at attorney Gloria Allred's Los Angeles office. The publication reports that, based on Hughes' testimony, she was an American Airlines flight attendant in the 1970s when she met Cosby. She shared that she was invited back to his hotel where she was changing out of her uniform in the bathroom of his room. When she emerged, she was handed a glass of champagne. Hughes said she woke up eight hours after sipping the cocktail to find that Cosby had left. Although she could not remember what had happened, she told the media her clothes were "all over the floor" adding that there was "semen on my back and all over me." The two encountered one another on a later flight where she claimed he asked if she had reported the incident which, at the time, she had not.
Whitedeer also shared her experience, claiming Cosby forced her to perform oral sex on him in the director's office of a movie set they were both working on. She said he positioned himself in front of the door, preventing anyone from entering or seeing what was going on. She said the attack happened quickly and "with surgical precision and surprise on his side."
Unlike the other women, Tirl claimed her encounter with Cosby did not end in sex. She said she met him privately in a dressing room while guest-starring on "The Cosby Show." She told those present at the press conference she shot down his advances, telling him he reminded her too much of her childhood.
"Bill, you are Jello pudding pops and Fat Albert to me. You are my childhood," she recalled saying.
In a statement from Allred issued to BuzzFeed News, the three women met Cosby at varying stages in their lives. The statement reveals that one accuser was a former Mrs. America. Another, a waitress at a jazz club the star spent a lot of time at. The third new accuser claims a friend told her that, given his connections, Cosby might be able to get her a spread in Playboy magazine. The statement claims the victim was under the impression that Cosby was friends with the publication's founder, Hugh Hefner.
On Sept. 17, A&E put the spotlight on the many women claiming to have had unwanted sexual encounters with Cosby, 78. The network aired an hourlong special called "Cosby: The Women Speak," in which over a dozen women shared their stories. Among those speaking out were actress Louisa Moritz; Joan Tarshis, a publicist; and supermodel Beverly Johnson.
Model Janice Dickinson also has come forward with allegations against Cosby. She claims her incident with him occurred in 1982, but she was too afraid of tarnishing her reputation to say anything at the time. Since speaking out Dickinson, 60, has used her platform to demand legal reform. She claims "there should be no statute of limitations" because many victims of sexual assault hold on to their secrets out of fear.
© Copyright IBTimes 2023. All rights reserved.