Tiger Woods And Ex-Wife Elin Nordegren Reunite After He Confirms Relationship With Lindsey Vonn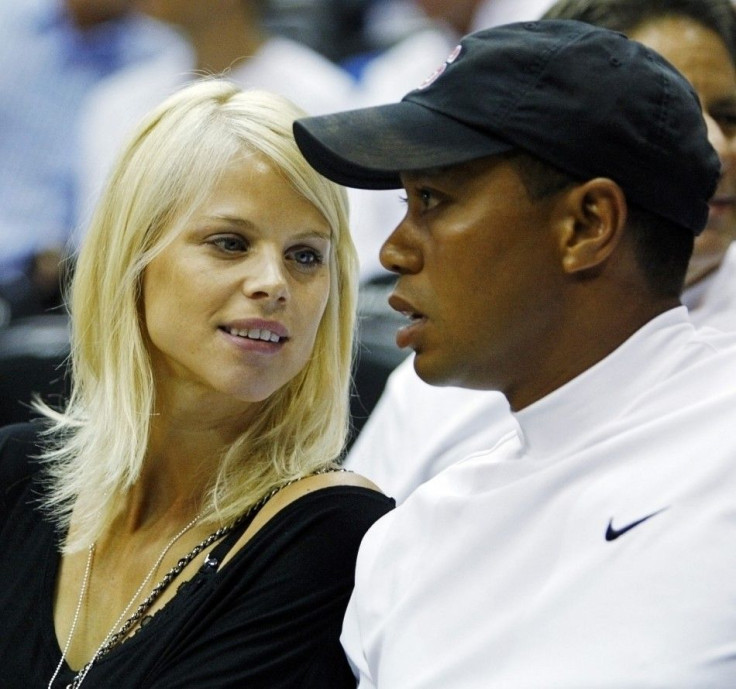 Tiger Woods and ex-wife Elin Nordegren reunited a day after the golfer announced a romantic relationship with alpine skier Lindsey Vonn.
Tiger, 37, and Elin, 33, who sat at opposite sides of the bleachers, watched their five-year-old daughter, Samantha, play baseball for more than an hour at a Jupiter, Fla., ballpark. Lindsey, 28, waited in Woods' car.
Last month, TMZ said the parents who share cusody "appeared to enjoy each other's company" at another sporting event for Sam and their son, Charlie, 3, and spoke to each other for about half an hour, sources said.
The apparent new tension between the pair could be a result of Woods announcement about his relationship with Vonn via Facebook.
"This season has been great so far and I'm happy with my wins at Torrey and Doral," Woods said. "Something nice that's happened off the course was meeting Lindsey Vonn."
The golfer added "Lindsey and I have been friends for some time, but over the last few months we have become very close and are now dating. We thank you for your support and for respecting our privacy. We want to continue our relationship, privately, as an ordinary couple and continue to compete as athletes."
Woods and Nordegren divorced in 2010, after Woods admitted to cheating on her with numerous women.
Nordegren is reportedly dating billionaire coal tycoon, Chris Cline, 53, who is 20 years her senior and owns Foresight Energy in St. Louis, Mo.
Vonn separated from her husband and former coach, Thomas Vonn, in 2011. The divorce was finalized this year.
© Copyright IBTimes 2023. All rights reserved.