TikTok IPO Expected If Trump Approves Oracle, Walmart Deal; Valuation Could Be $50B
KEY POINTS
ByteDance's plans for a TikTok IPO would make it one of the hottest tech stocks in recent memory, analyst says
The go ahead for this decision, however, depends on whether Trump approves ByteDance's deal with Oracle
The deal doesn't sell TikTok to Oracle but takes on Oracle as a technology partner
Chinese internet giant ByteDance plans to do a TikTok initial public offering (IPO) within the year on a U.S. stock exchange to keep control of its popular video-sharing subsidiary as a publicly traded company.
The IPO, however, hinges on a decision President Donald Trump will make in the next few days regarding ByteDance's earlier plan to enter into a partnership with Oracle Corporation instead of selling its stake in TikTok outright.
Analysts said if the agreement is approved, TikTok would be the largest tech stocks in recent years. Private valuations have estimated TikTok to be worth around $50 billion.
ByteDance plans to sell an estimated 20% stake at most in the new "TikTok Global" to Oracle but won't sell TikTok's U.S. assets. Walmart will also take a stake in the global TikTok but its size remains unknown. TikTok Global will be based in the U.S. but will have global operations.
TikTok Global would have a newly formed U.S. board of directors for its U.S. operations. Walmart CEO Doug McMillon will have a seat on this board. On the other hand, Chinese investors will have a say in any potential deal involving TikTok, which will complicate any resolution.
The major complication to any deal, however, is Trump's decision widely expected within a day or two. Trump is meeting with Cabinet members and advisers before deciding whether or not to approve the deal for Oracle come on board as TikTok's technology partner.
On Wednesday, Trump said he still objects to the idea ByteDance will retain a majority stake in TikTok. Analysts noted any deal keeping ByteDance as majority stakeholder in TikTok's U.S. operations would likely trigger Trump's early demands to ban TikTok's U.S. operations unless it is sold to a U.S.-based company. The current deal with Oracle does not fulfill this requirement.
"From the standpoint of ByteDance we don't like that," said Trump Wednesday about ByteDance retaining a majority stake in TikTok's U.S. operations. "I mean, just conceptually I can tell you I don't like that."
On Aug. 3, Trump set a date of around Sept. 15 "at which point it's going to be out of business in the United States. So it'll close down on Sept. 15 unless Microsoft or somebody else is able to buy it and work out a deal, an appropriate deal, so that the Treasury of the United States gets a lot of money."
Under the proposed deal broached by ByteDance earlier this week, Oracle will become ByteDance's technology partner and will take over management of TikTok's U.S. user data.
ByteDance had been in talks to divest TikTok's U.S. business after Trump threatened to ban TikTok in the U.S. if negotiations for the company to be sold to Microsoft or a different "very American" company failed.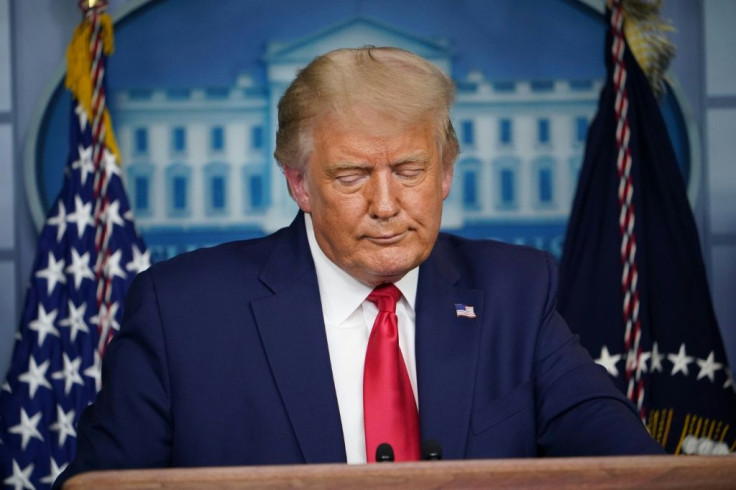 © Copyright IBTimes 2023. All rights reserved.