TikToker Makes Six-Figure Salary A Day Posting About Microsoft Excel
KEY POINTS
She uses her TikTok videos to drive people to her online courses
A few months after creating her courses, she realized it pays her more than her day job
In June 2021, she received the Microsoft MVP award
Most people groan when they are forced to find their way around a Microsoft Excel spreadsheet. But for those who follow Kat Norton on TikTok, the process suddenly becomes fun and simple.
Known as Miss Excel on the social media platform, Norton is giving her thousands of followers all the tips and tricks they need to snap their way in and out of an Excel spreadsheet. She is a complete one-woman show, using her iPhone to make her videos that are viewed by thousands. She also manages to make a six-figure salary almost every day by driving people from the platform to her online courses, according to Dexerto.
These online courses are hosted on a platform called Thinkific, and are composed of videos offering in-depth learning on Microsoft Excel and other Microsoft products. The prices for her courses range from $297 for one course to $997 for a complete bundle.
In an interview with The Verge, Norton spoke about how her character, Miss Excel, attracts people on TikTok, and leads them to her Microsoft courses online.
"I sell Microsoft Excel courses and now all of the other Microsoft products," she said. "I have Google Sheets courses as well. I'd say about 95 percent of what I do is passive income course sales now." She can earn a six-figure salary in a day but admits it doesn't happen every day.
Her viral videos and strong social media presence are the main marketing tools that attract more people to her courses. "It's mostly organic sales from there," she explained. "I also host webinars that are usually those bigger, higher traffic days. I created lines of really fun courses. Each one's around 100 videos. I design each video and infuse it with as much creativity and fun as possible…"
"I create these courses — they're like my babies," she added. "I make them from start to finish and I'm incredibly proud of them. They've been doing awesome on the market."
"Miss Excel" came to life during the peak of the coronavirus pandemic in June 2020. "I didn't even have a TikTok — I turned to my mother and said, 'Mom, I'm going to be rich and famous soon so I need you to prepare your nervous system for that.' She was laughing…"
Norton began putting out videos, and the fourth one hit 100,000 views. She continued making videos over the next few months, and saw her social media profiles blowing up with tremendous responses pouring in for her engaging videos.
Around October 2020, she took a few days off of her day job and created her first Excel course. To her surprise, she started getting more money by January from the course than what her day job paid her.
"At that point, I had to reassess why I was staying there — 401k, benefits, health insurance — asking myself, 'How am I going to leave that?' I had another business coach who told me that I needed to quit and suggested setting a deadline for me to resign. I quit two days later," Norton said.
She began rolling out more courses, and by June 2021, she received the Microsoft MVP award.
"The whole experience has been just incredible. It scaled to my first six-figure day a couple of weeks ago," the TikToker added. "I was super hyped about that."
When asked about what's next for Miss Excel, Norton said, "Short term: we have the rest of the Microsoft courses launching in the next few weeks. I'm super hyped about that. I'm really just scaling from here — scaling holiday season, Black Friday, doing it up, seeing where we land Q1 2022."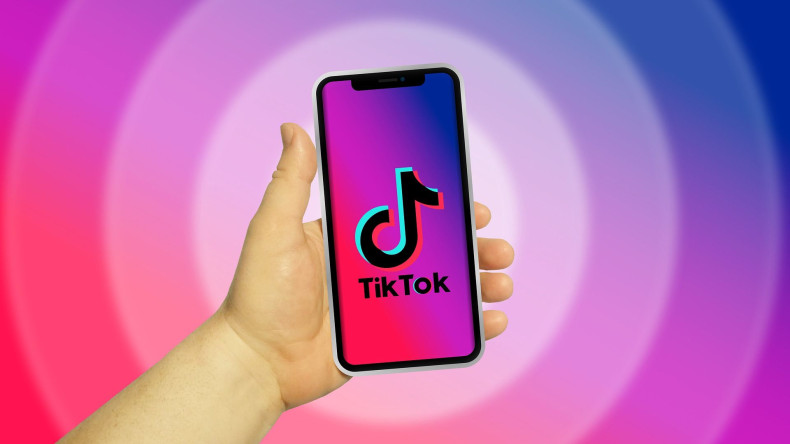 © Copyright IBTimes 2022. All rights reserved.