Tim McGraw Sobriety: Country Singer Reveals Reason Behind Decision To Stop Drinking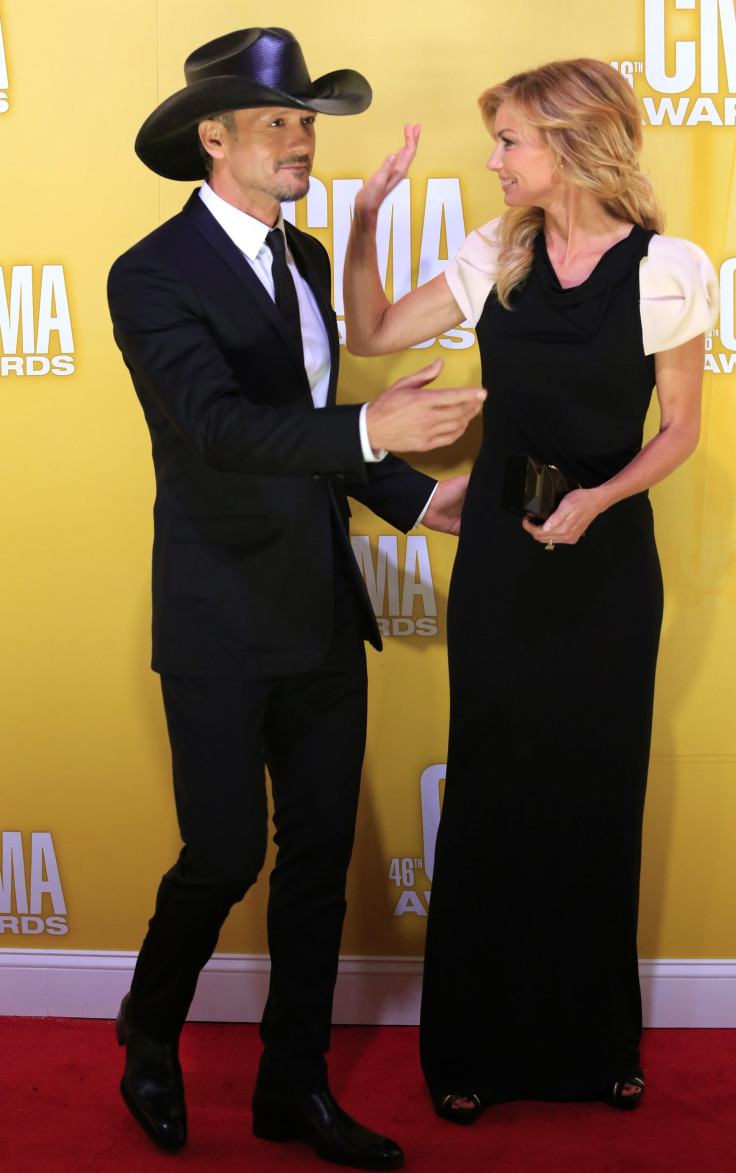 Country singer Tom McGraw has a lot to be thankful for these days, and, according to a recent interview with People, much of it stems from his decision to stop drinking.
The 45-year-old singer has a new album out, an upcoming tour that's scheduled to stop in 30 cities and a new, noticeably toned physique, and he attributes much of it to his lifestyle change. McGraw gave up alcohol five years ago, trading it in for an intense workout regimen.
"I drank a lot from my point of view, and I needed to stop," McGraw told the magazine. "I felt quitting was something I needed to do. I didn't feel I had any moral high ground with my kids in the long run."
Speaking of his rigorous workouts, the country crooner flaunted his chiseled abs to the magazine when he reportedly played a game of basketball, shirtless with his band members.
Working out is a great way to go out on stage," McGraw said. "When I hit the stage, my adrenaline is going, and I'm ready."
And besides making for a more alluring physique, McGraw said that more importantly, being healthy has enabled him to be around for his three daughters with wife of 16 years Faith Hill, whose ages range from 11 to 15.
"I'm in a good place right now," McGraw said. "I really feel like this new album is not a culmination of the things I've done; it's a new beginning of the things I am going to do. I want to enjoy my career and having my family. I have a busy life, but it is a fulfilling life."
In addition to his full-time music gig, McGraw has also acted in several movies including the 2009 film "The Blind Side," opposite Sandra Bullock, and the 2006 film "Flicka." Most recently, he appeared in the 2010 movie "Country Strong" where he played James Canter, the manager and husband of Gwyneth Paltrow's character, Kelly Canter.
© Copyright IBTimes 2022. All rights reserved.
FOLLOW MORE IBT NEWS ON THE BELOW CHANNELS