Time 'Person Of The Year' Poll: India's Narendra Modi Leads Julian Assange, Donald Trump, Vladimir Putin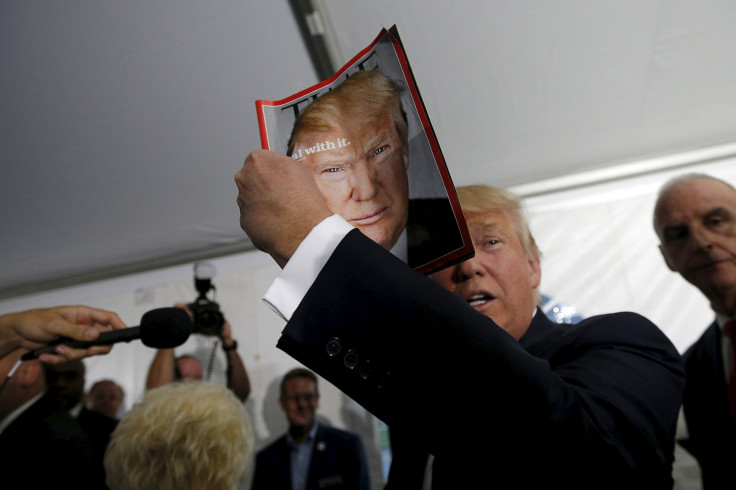 Like every year, Time magazine is holding its annual readers' poll for its "Person of the Year" title, which will be announced on Dec. 7. And according to the latest data on its website, the leading contender for the title is Indian Prime Minister Narendra Modi.
With 17 percent of the vote, he has displaced WikiLeaks founder Julian Assange, whose organization is alleged to have influenced the U.S. presidential election by leaking troves of emails considered damaging to the Democratic Party and its nominee Hillary Clinton. Assange, who held the top spot till a few days ago, is now at second spot with 10 percent of the vote.
The third spot is tied between President-elect Donald Trump and Russian President Vladimir Putin, who have both received 7 percent of readers' votes each so far. Trump was at second place and Putin on third before Modi came up from behind and took first place. The latest vote tally can be seen here.
The spurt in Modi's popularity could be a result of the demonetization drive his government is carrying out in India. By removing old high-denomination bills of 500 and 1,000 rupees, he wants to tackle large-scale corruption in the country, cut off funding for terrorism and also check India's parallel shadow economy, which is conservatively estimated at over 20 percent of its gross domestic product.
While deciding on the 2016 list of contenders, editors at Time factored in data evaluated by Opentopic and IBM's Watson, which sorted through and analyzed over 60 million online documents. This was done to get an idea of which figures were the most-talked about on the internet.
Not everyone being spoken about widely on the internet is a likely candidate for the title, as is made clear by the number of people on the list who have received no votes from readers so far. The list of 0 percent vote receivers includes actress Leslie Jones (who was trending for her Twitter spat with right wing trolls), Khizr and Ghazala Khan (immigrants and parents of U.S. Army Captain Humayun Khan, who died in Iraq in 2004), Diamond Reynolds (who recorded and spoke about the police-shooting death of Philando Castile) and CRISPR scientists (they conducted experiments on editing genes).
Readers can indicate their choices for the "Person of the Year" on this page till 11:59 p.m. EST Dec. 4. Brief information about the contenders, and why they are in the fray, is listed on this page.
© Copyright IBTimes 2022. All rights reserved.
FOLLOW MORE IBT NEWS ON THE BELOW CHANNELS