Timothy Geithner Says AIG, Citigroup, Morgan Stanley Faced 'Proportionate' Losses For Mistakes Amid Financial Collapse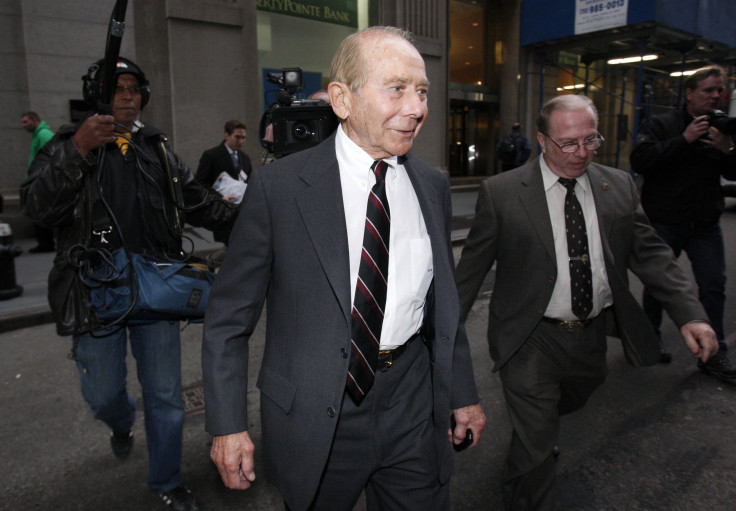 Timothy Geithner said the U.S. government forced similar "proportionate" losses on shareholders for American International Group Inc. and banks Citigroup Inc. and Morgan Stanley based on the firms' mistakes that contributed to the 2009 global recession. Geithner entered his second day of testimony Wednesday during the AIG bailout trial in federal court, which is centered on whether the government cheated AIG shareholders by allegedly taking equity amid an $85 billion loan.
During a back-and-forth session with a lawyer representing former AIG Chairman and CEO Maurice "Hank" Greenberg, Geithner was questioned about a draft essay he wrote for the Atlantic that he sent to a colleague in March 2012. The essay reads: "We force losses on shareholders proportionate to the mistakes of the firm. And we made it clear in the [case of mortgage-giants Fannie Mae and Freddie Mac] and AIG that they would be dismembered, not allowed to live on as independent entities with the scope and reach they had before the crisis."
Trial lawyer David Boies asked Geithner if shareholders for Citigroup and Morgan Stanley truly faced similar "proportionate" losses. Geithner said they had, according to the Wall Street Journal. Geithner said AIG executives had "taken imprudent risks."
The class-action suit was filed in 2011 by Starr International Co., an investment firm run by Greenberg. The case is being heard in the U.S. Court of Federal Claims. Starr claims the federal government cheated shareholders out of $40 billion when it took an 80 percent equity stake.
Geithner was president of the Federal Reserve of New York at the time of the 2008 federal bailout of the insurance giant and later served as U.S. Treasury Secretary. Former Treasury Secretary Henry Paulson said Monday during testimony that the AIG bailout was aimed at punishing the company over its troubling balance sheet. Former Fed Chairman Ben Bernanke is also scheduled to testify this week.
The $85 billion federal loan eventually ballooned to $182 billion in government aid, which AIG has since repaid. The company has returned to profitability, with its stock rising more than 45 percent over the past two years, according to the Associated Press.
© Copyright IBTimes 2023. All rights reserved.