Tinashe Makes 'Joke' About North West Amid ZaZa Drama; Fans Aren't Happy
Tinashe is offering no apologies for a jab she took at Kim Kardashian's oldest daughter.
The "2 On" singer mentioned North West's name in a comment under an Instagram post, which called out the Kardashian-West family for remixing child star ZaZa's song "What I do" without giving credit, on Tuesday.
The 27-year-old wrote under the post: "North West wishes"
Kardashian also commented on the post adding that she and North were big fans of 5-year-old ZaZa.
The mom of four said: "We love you, North is a huge fan and records in the studio all the time with her dad and is inspired by ZaZa and loves Lay Lay too! Today's performance of North's remix of ZaZa's song was something she asked to do at the last minute and a complete surprise. I didn't mean to not give credit where credit was due. Would love for the girls to meet soon."
However, Kardashian's post didn't distract fans from Tinashe's comment, which received over 4,100 likes and over 1,000 replies. Most users called out the singer for addressing North in the way that she did.
One user replied: "Don't be hatin' on a 6-year-old cause she more famous than you and has more style... Ewww that's shameful"
Singer Justine Skye chimed in: "You mad?"
Another fan wrote:" lol you're picking on a child. Petty."
"She is a child totally unnecessary and we all sing other people songs smh," someone else added.
Tinashe addressed the backlash on Twitter by stating that her comment was being blown out of proportion.
"It was a [expletive] joke y'all seriously dragging it," the singer wrote. "Y'all really acting As if I personally reached out to the little girl like she even on the gram like I'm [expletive] sick of everyone being so [expletive] self-righteous Plssssssssssss"
Some of the "Player"artist's fans came to her defense calling out others for being sensitive.
A fan tweeted: "You just said what everybody was thinking. I'll stand behind your comment. It's all good"
However, this isn't Tinashe's first issue with the Kardashian family. Prior, the singer had a difficult time coping with the fact her ex Ben Simmons was dating Kendall Jenner, US Magazine reports.
"I drank for like six months after that! Are you kidding me? I was like wasted for months. But I'm okay now. It was terrible. It was bad. Like it was bad, but I'm good now," she said about the day she discovered the news.
However, Simmons reportedly hired additional security guards after noticing the singer at many of the same places he was. One of those encounters occurred in 2018 when Simmons and Jenner were at a club and she was also present.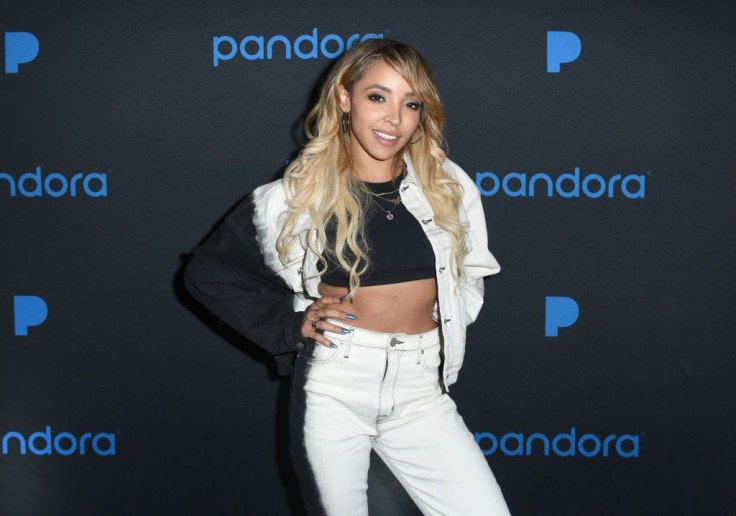 © Copyright IBTimes 2023. All rights reserved.