Tips To Navigate The Peak Shipping Season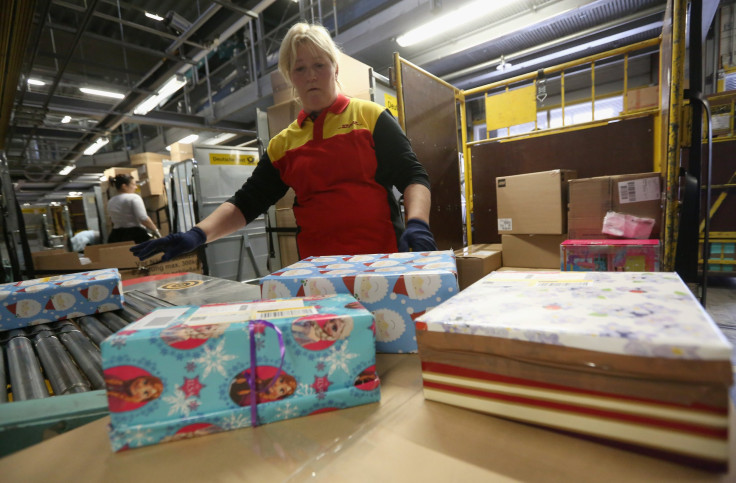 On top of the annual rush of holiday shipping, small to mid-size business owners also have to navigate the seasonal and year-round industry trends that can affect their businesses in order to best prepare and maneuver through this strenuous shipping period.
Between the ELD mandate, major natural disasters, and the conversion of two major issues that drove carrier rate increases — the capacity crunch and truck driver shortage — the supply chain has been carefully steering its way through frequent disruptions in 2018 and will continue doing so in the new year. Industry-wide pressures will intensify as the holidays begin, with peak season surcharges, a rush of orders and more weather-related delays.
The following tips will help you get ahead of potential shipping issues year round, but especially during peak season. Business owners can use these six steps to take control of the seasonal demand and minimize the impact of lost, delayed or damaged shipments:
Set realistic expectations with customers: Weather delays, driver shortages and other industry realities are inevitable. Embrace transparency with customers when there is a spike in shipping volume and carriers are stretched thin. This is your opportunity to be as accommodating and realistic as possible when setting expectations for customer orders. Troubleshoot any delayed, damaged or lost shipments by providing regular updates on an estimated solution.
Clearly label your packages: A year-round best practice is to ensure you are properly packaging and labeling both your freight and express shipments. This can make a huge impact on whether a shipment gets to where it needs to go without delay. Consider using label sleeves or place a strip of clear packing tape over the address area and be sure to avoid covering any barcodes that require scanning.
Be diligent with scheduling: Be mindful that there are fewer business days and more weather disruptions during the holiday season, which means transit times for shipping may increase and service guarantees are often suspended. Plan ahead as much as possible to help avoid delays. Also note:

Most carriers reduce their hours or don't deliver packages on Thanksgiving, Christmas, New Year's Eve or News Year's Day, so check carrier websites for specific closures and reduced hours.
Know the shipping cutoff times of your carriers. Orders received before the cutoff time on the same day will be ready to process, whereas orders received after the cutoff time will be processed the following day. By being mindful of shipping cut-off times, you can avoid missed pick-ups or drop-offs that require additional resources to see the order through.

Plan accordingly for complex orders: Be aware that time-sensitive merchandise such as food or medical supplies requires more care and attention. Ensure all paperwork and labels reflect the priority of the shipment and consider contacting your carrier representative to reiterate the shipment's time sensitivity. Additionally, be mindful of your shipping technique since a loading dock may treat a shipment as a lower priority if it requires more accommodation due to awkward or odd-proportioned packaging.
Add insurance to your shipment: Properly insuring your shipments can make or break your holiday season. If a shipment is damaged in transit, basic carrier liability typically does not cover the full value of the shipment. With shipment insurance, you are more likely to recover your loss and the process for filing a claim is often easier.
Consider a third-party perspective: Logistics is a multifaceted industry, and it helps to have someone as your shipping advocate throughout the year, but particularly during the busiest season of all. A third-party logistics (3PL) expert with decades of holiday seasons under their belt can provide you with a level of service and knowledgeable consultation that ensures you're taking advantage of the best shipping options for your specific needs. Whether it's considering seasonal price spikes, understanding insurance, accessing vast carrier partners or getting help with tracking and troubleshooting, a 3PL is an industry expert to leverage.
No one is exempt from the hustle and bustle of the holiday season, but the majority of shippers' concerns can be tactfully managed with proper planning and preventative measures to get shipments from point A to point B.
Steve Leavitt is president of Unishippers Global Logistics, a provider of third party logistics services to over 50,000 small and medium-sized businesses.
© Copyright IBTimes 2023. All rights reserved.