'Titanfall' Pulled From Stores; Dev Promises Series Continuation In The Future
KEY POINTS
Gamers will no longer be able to purchase the original "Titanfall" from stores
Multiplayer servers will be running despite the game's withdrawal from stores
The "Titanfall" universe will continue to expand in the future
Respawn Entertainment's cult classic "Titanfall" has officially been pulled from all stores after years of battling against hackers and DDOS attacks, much to the dismay of dedicated fans who have been clamoring for additional support for the game.
"Titanfall" was removed from digital stores like Steam and Origin following an announcement from Respawn. The developer did not specify why new sales of the game were getting discontinued. Instead, they emphasized that "Titanfall" is "part of our DNA at Respawn." Additionally, the game will be removed from all subscription services starting March 1, 2022.
Respawn also said in the announcement that the "Titanfall" universe will continue in the future whether through "Titanfall 2," "Apex Legends" or a different title. "Titanfall 3" rumors have been floating around the internet for some time, but there has been no concrete announcement regarding a possible follow-up to the developer's first entry into the gaming scene.
Fortunately, those who still own a copy of "Titanfall" will still be able to play the game. Servers will remain online for dedicated "Titanfall" fans, but the issue regarding hackers remains.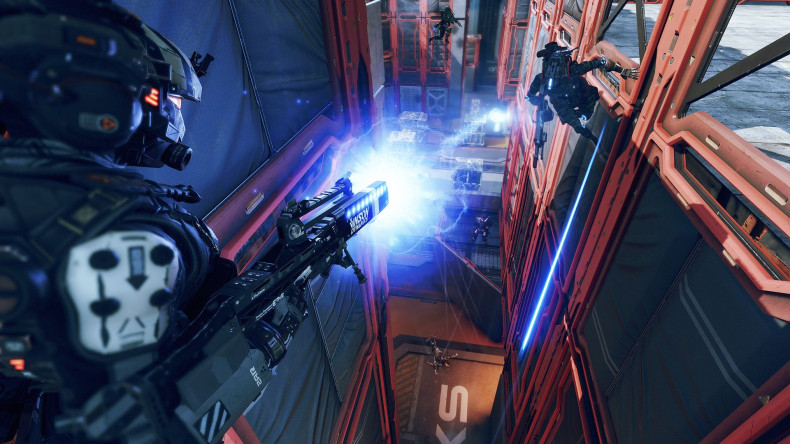 Respawn has been fighting back cyber attacks from malicious parties since 2019, which eventually led to "Titanfall" being unplayable to many players. The developer told the community that they were sending support to the game's ailing servers in April, but it ultimately amounted to nothing. This hacker fiasco eventually bled out onto "Titanfall 2" and "Apex Legends"; queues were blocked as a message saying "SaveTitanfall" replaced the usual matchmaking buttons for both games.
As of late, "Titanfall's" death is all but certain. In the past 30 days, the game only reached a peak player count of 16, according to Steam Charts. On the other hand, "Titanfall 2" has a significantly more active player base with peak records reaching 4,876, with a monthly average of 1,322 players.
At the very least, players can still expect Respawn to expand the "Titanfall" universe in their existing games. "Apex Legends" continues to be a hit across the globe, and it's still possible for Respawn to release a third "Titanfall" game in the future should enough demand be felt across the gaming community.
© Copyright IBTimes 2022. All rights reserved.