Tobe Hooper Facts: 'Texas Chain Saw Massacre' Director Dies At 74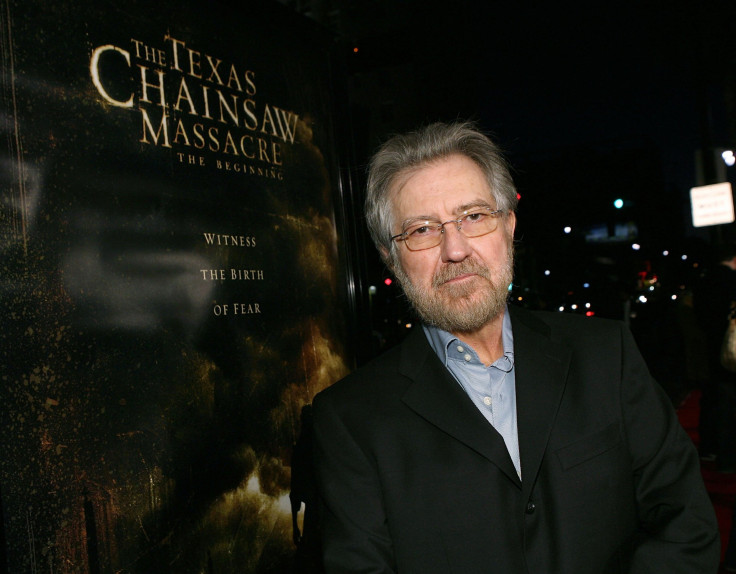 Film director Tobe Hooper, who directed horror classics like "The Texas Chain Saw Massacre" and "Poltergeist," died Saturday at the age of 74 in Sherman Oaks, California.
The Los Angeles County Coroner's Office confirmed the news to the Guardian on Sunday. The cause of Hooper's death is still unknown, reports said.
Hooper was born in Austin, Texas, on Jan. 25, 1943. He worked as a college professor and a documentary cameraman before making his way to the world of cinema with "The Texas Chain Saw Massacre" in 1974.
The movie — shot with a budget of less than $300,000 — became one of the most influential horror films of all time. It gained the attention of the audience for its realistic approach and deranged vision, according to some observers. The movie tells the story of a group of young Americans, who unfortunately encounter a group of cannibals during their visit to an old homestead. There is a character in the movie called "Leatherface," which was said to be loosely based on serial killer Ed Gein, Variety reported.
Critics have always admired how stories in Hooper's horror movies unfolded, leaving the potent imagery to audience's imagination. During an interview in 2014 to Interview Magazine, Hooper explained why the "Leatherface" character in the movie wore a mask. "When you can't see his face, your imagination goes wild," he said. "When you can't see, you fill in the blanks with something that's far more interesting than what can actually be shown."
Due to the portrayal of violence in the movie, it was banned in several countries, however, it was one of the most profitable independent films to be made during the 1970s in the United States.
Hooper made his directing debut with "Eggshells," a low-budget hippie movie that was released in 1969. Hooper also directed a sequel called "The Texas Chainsaw Massacre 2" in 1986, which had a more comic approach in its narrative.
He directed "Poltergeist" in 1982, which was written and produced by Steven Spielberg. The movie also became a classic horror film and was a blockbuster of its time. The film, starring JoBeth Williams and Craig T. Nelson, told the story of a family struggling with a house haunted by unruly ghosts. The movie became the eighth-highest grossing film of that year and was a box office success for Metro-Goldwyn-Mayer (MGM), Rolling Stone magazine reported.
After "Poltergeist," Hooper also directed two other movies for Cannon Films, "Lifeforce" and "Invaders from Mars," which was a remake of the 1953 alien movie.
Hooper once said he was fond of the horror genre as a young man, but he noticed the films made at the time had become boring, according to the New York Times. "I figured I was paying two bucks a ticket, a dollar and a half a ticket, and I was getting about 10 cents' worth of scare," he said in "Masters of Horror," a 2002 documentary. He also directed Billy Idol's video for "Dancing With Myself." The horror director's last film "Djinn" — a supernatural horror movie that was made in the United Arab Emirates — released in 2013.
Several famous personalities from Hollywood, including director Edgar Wright, took to social media to offer their condolences to Hooper.
"The Exorcist" director William Friedkin tweeted, "Tobe Hooper, a kind, warm-hearted man who made the most terrifying film ever."
© Copyright IBTimes 2023. All rights reserved.