Tobey Maguire Photographed On LA Set Of New Movie With Brad Pitt, Margot Robbie
KEY POINTS
Tobey Maguire was photographed on the Los Angeles set of "Babylon" in Los Angeles on Monday
Co-stars Brad Pitt and Margot Robbie were also spotted arriving on the set of Damien Chazelle's film
"Babylon," which is rumored to be set in late 1920s Hollywood, is expected to hit theaters Dec. 25, 2022
Tobey Maguire is returning to the big screen in an upcoming movie with Brad Pitt and Margot Robbie.
The "Spider-Man" star was spotted on the set of Damien Chazelle's upcoming drama film "Babylon" in Los Angeles Monday. The film is Maguire's first movie since 2014's "Pawn Sacrifice," Entertainment Tonight reported.
In photos obtained by ET and Page Six, Maguire wore a dark sweatshirt and jeans. He also sported a face mask, which he pulled down under his chin.
Maguire can be seen grinning at a friend in one snap, while another shot showed him looking at something outside the camera frame while holding his phone.
Pitt and Robbie were also photographed on set. The 57-year-old "Once Upon a Time in Hollywood" star appeared to be in costume, having been snapped wearing an all-white ensemble, consisting of a bucket hat, pants and a long-sleeved shirt. He accessorized with a gold chain.
Robbie, meanwhile, arrived wearing a black ensemble that she paired with black strappy high heels. She held an iced coffee as she made her way to the set.
"Babylon," which is rumored to be set in late 1920s Hollywood, will hit theaters on Dec. 25, 2022.
Olivia Wilde, Spike Jonze, Phoebe Tonkin, Chloe Fineman, Max Minghella, Lukas Haas and Red Hot Chili Peppers bassist Flea will also appear in the film.
Meanwhile, fans have been abuzz over Maguire since Marvel dropped the official trailer for Tom Holland's "Spider-Man: No Way Home." The teaser showed the return of Alfred Molina's Doctor Octopus, who was Maguire's Spider-Man's nemesis in 2004's "Spider-Man 2."
Some speculated that when Doctor Octopus says, "Hello, Peter," it was meant for Maguire's Spider-Man rather than Holland's.
"We think this is Marvel giving us a misdirect," one fan tweeted. "This 'Hello, Peter' isn't meant for Tom Holland's Peter Parker. Because how would Tobey Maguire's Doc Ock recognize him? There's a missing piece from this spidey puzzle."
"There's no way he isn't talking to Tobey Maguire's Spider-Man," another wrote.
There have been speculations that the upcoming "Spider-Man" film will show three Spider-Mans — Holland, Maguire and Andrew Garfield — though this remains unconfirmed. The theory is possible due to the multiverse concept through Dr. Strange (Benedict Cumberbatch). In the trailer, Holland's character asked Dr. Strange to let the entire world forget that he is Spider-Man.
"The multiverse is a concept about which we know frighteningly little," Dr. Strange warned Spider-Man.
Even if neither Maguire nor Garfield was present in the trailer, fans are still hoping to see them when the film releases in December. "Just waiting for this man to be in the official trailer then my life would be complete," one fan tweeted alongside a photo of Maguire holding his Spider-Man costume.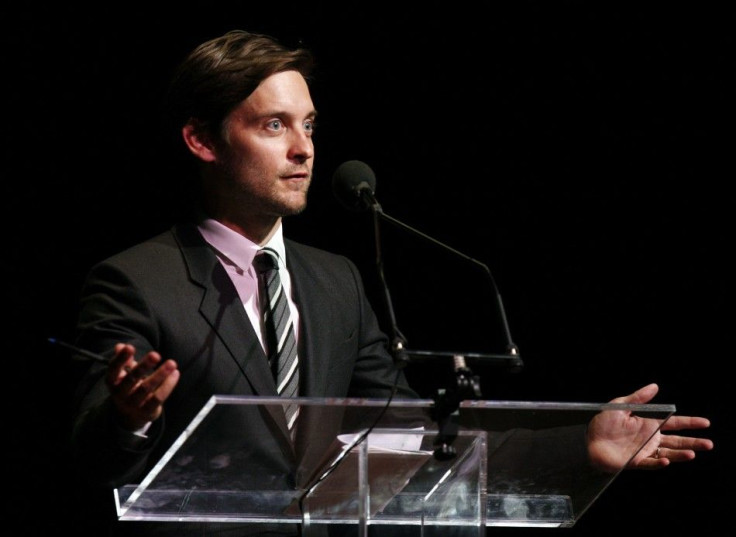 © Copyright IBTimes 2023. All rights reserved.