'Tokyo Revengers' 237: Raw Scans, Spoiler Release Date, Highlights And More
KEY POINTS
"Tokyo Revengers" 236 will rollout this Wednesday
The incoming chapter is reportedly titled "Band of Brothers"
"Tokyo Revengers" 237 will most likely drop on Jan. 10
With Takemichi's heartbreaking failure to save his friend Draken and Chifuyu blaming him for everything that has happened, "Tokyo Revengers" 237 will center on the time-traveler picking up himself and moving on with his ultimate mission – to save Mikey and his loved ones.
"Tokyo Revengers" 236 is still a few days away from its official release but thanks to the insider who goes by the name taiyakiboi, fans now have an idea of what to expect from the highly anticipated chapter. The upcoming manga installment is reportedly titled "Band of Brothers" and will release on Wednesday.
The chapter will start with the crying hero Takemichi and his girlfriend Hina on the rooftop reminiscing the time when they watched the fireworks back at the latter's house. It is a happy moment for the couple, who, over the past years have enjoyed sweet moments together despite the chaotic world Takemichi got himself into.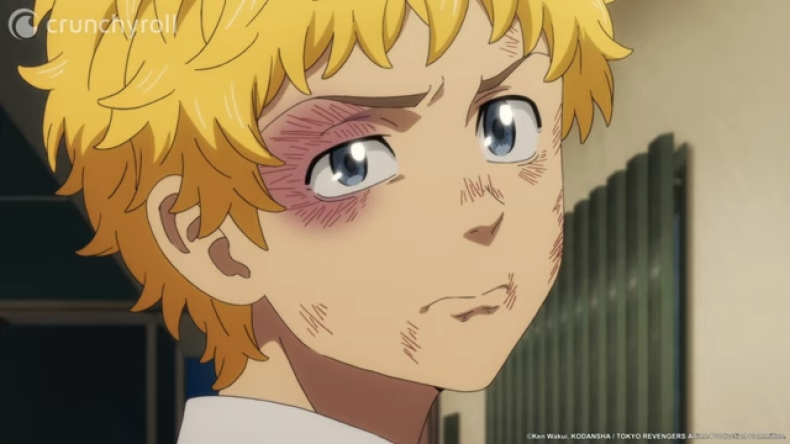 The time traveler will also share with Hina his intention to protect her but will reason out that if he tries harder, everyone will get involved. Over the years, Takemichi has gotten close to a lot of people and as much as he wants to protect them all, they ended up protected or saved by Mikey.
Hina will tell Takemichi that he is not "Draken-Kun nor Mikey-Kun. You are you." These are the same words he told the crying hero at the Musahashi festival before the bloody Aug. 8 incident took place.
After this, Takemichi will tell Hina that he and the others will try to save Mikey by creating the best time. A month later, he will fully recover and will start with his plan by recruiting the first crew of his gang.
The crying hero will invite his partner, Chifuyu, and after some resistance, the latter will give in. However, he will tell Takemichi that he will only agree to his invitation if he will concur to name the group "Thousand Winters," which is Chifuyu's English name.
"Tokyo Revengers" 237 will most likely show Takemichi and Chifuyu talking to their friends about their plan. Readers may see the time traveler discussing his plan with Senju and other members of Brahman.
Moreover, fans will get an update of what happened to Senju after the War of the Three Deities. The leader of Brahman and the rest of the gang did not pay Takemichi a visit when he was confined in the hospital.
"Tokyo Revengers" 237 will likely be released on Jan. 10 if there are no delays or changes in the schedule of the manga. The spoilers of the chapter might come out sometime between Jan. 8 and 9, while the raw scans could surface on Jan. 9.
Fans who want to check out "Tokyo Revengers" can visit Kodansha.
© Copyright IBTimes 2022. All rights reserved.