Tom Brady Jokes About Not Being Sure What To Do With His Hands After Retirement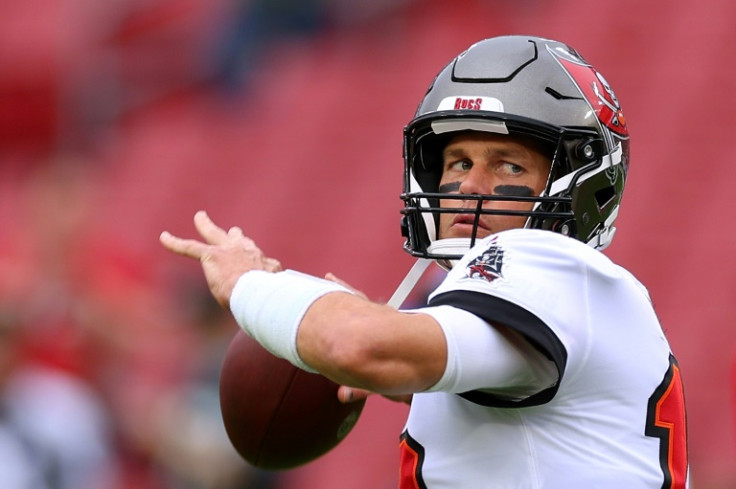 KEY POINTS
Tom Brady poked fun at himself on Twitter shortly before the 2023 Super Bowl started Sunday
He also tweeted praise for Super Bowl quarterbacks Patrick Mahomes and Jalen Hurts
The former quarterback recently said that he has to "get good at" retirement
Tom Brady is still adjusting to life after football.
Shortly before the 2023 Super Bowl started Sunday, the former NFL player took to Twitter to poke fun at himself.
He shared a gif of Will Ferrell as his "Talladega Nights" character, Ricky Bobby, saying, "I'm not sure what to do with my hands," before the Kansas City Chiefs and Philadelphia Eagles took the field.
Brady followed up the tweet with praise for Super Bowl quarterbacks Patrick Mahomes and Jalen Hurts.
"Two of the best in Pat and Jalen. Good luck to KC and Philly, can't wait to watch," the 45-year-old wrote.
Twitter users also joked about Brady, who won the Super Bowl seven times in his over two-decade career, watching his first Super Bowl post-retirement.
"Tom Brady learning how to watch a Super Bowl instead of playing in it," The Game Day NFL tweeted alongside a GIF of Drake.
"Weird watching a Super Bowl knowing you won't be back playing in one of these. Super Bowl and Tom Brady became synonymous," another wrote.
"Tom announcing his return by 2nd Quarter," businessman and producer Jeremy Padawer joked.
Some made hilarious suggestions of what Brady could do with his hands.
"Tom, you put your hands into a bag of Doritos chips and enjoy yourself tonight," one suggested. Another added, "Clap every time your father Jalen Hurts makes a play."
Meanwhile, others suggested that Brady could become a sports commentator after retirement.
"This must feel surreal to you. Sit back relax and enjoy the game!!! Can't wait until you are announcing it next year," one person wrote.
On Feb. 1, Brady announced that he was quitting football for the second time, insisting that this time it was "for good."
The NFL superstar first announced his retirement on Feb. 1, 2022, before changing his mind 40 days later and returning to play this past season with the Tampa Bay Buccaneers.
Reports claimed that he and his then-wife Gisele Bundchen had an epic fight over his decision to un-retire from the NFL. After months of speculations of marital strife, the athlete and the Brazilian supermodel announced their divorce on Oct. 28, 2022.
Last week, Brady said on his SiriusXM podcast "Let's Go! with Tom Brady, Larry Fitzgerald and Jim Gray" that he has to "get good at" retirement and that he's "excited for what's ahead."
"My friend says, 'The future happens a day at a time.' And I think with any great chapter that ends, there's other great opportunities ahead," said Brady. "And I look forward to exploring a lot of other parts of life that have been put aside for a time being. I'll feel some different things I'm sure as things go along, but I'm doing great, in a great space and excited for what's ahead."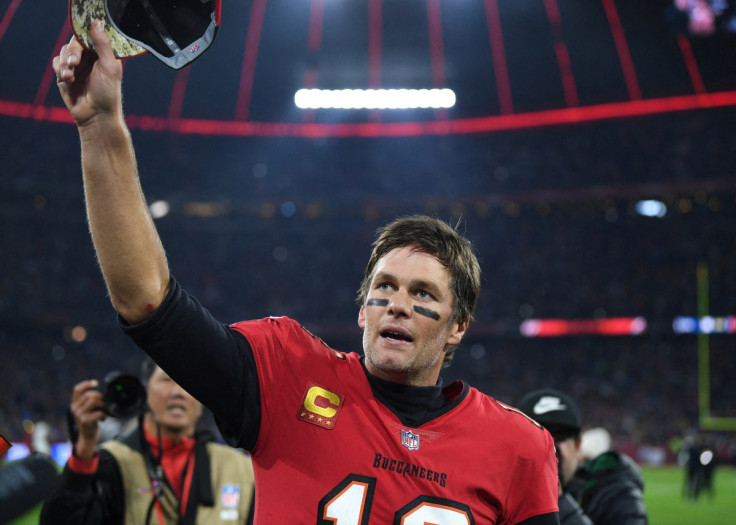 © Copyright IBTimes 2023. All rights reserved.