Tony Abbott Orders Increased Security For Parliament House Viewed As 'Potential Target' For Terrorists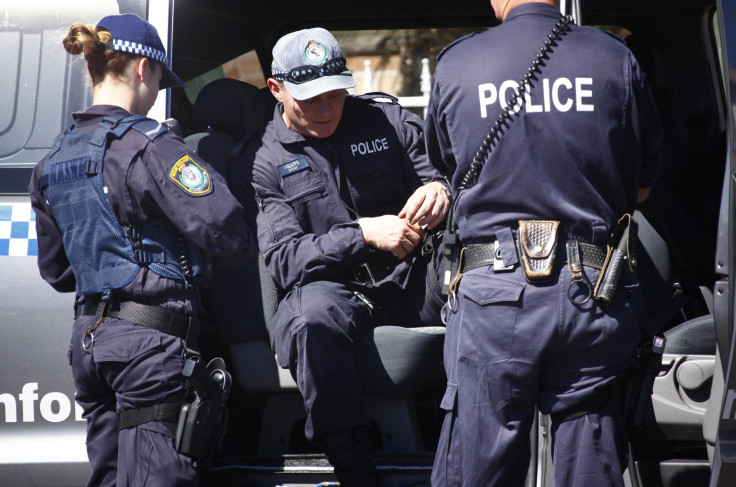 Australian Prime Minister Tony Abbott said Friday that the country's Parliament House is a "potential target" for a terrorist attack, and ordered heightened security for the building. He also said that had the authorities not acted on Thursday to conduct raids on homes of people suspected of having links to the Islamic State, the attack would have happened within days.
Abbott said that Thursday's raids were a "show of strength," the Sydney Morning Herald reported, and added that Australian police had identified Mohammad Baryalei, a top terrorist recruiter, of plotting an attack in the country along with the Islamic State, formerly known as ISIS. On Thursday, more than 800 police officers raided houses in Brisbane and Sydney, and arrested 15 men. Reports had said that local officials suspected the men were plotting to behead members of the general public to help ISIS propaganda.
Abbott has spoken up against the Islamic State's actions in Iraq and Syria, where it has seized control of large swathes of land, and last week, Australia, for the first time, raised its terror threat level to "high."
"The chatter involving Parliament House was chatter between Australians in Syria and Iraq and their supporters here in Australia," Abbott said, according to the Sydney Morning Herald, adding: "Numbers of AFP (Australian Federal Police) in Parliament House are ramping up already, the armed element in Parliament House will increase and people will notice that security in Parliament House is tighter, very quickly."
"The advice of our police and security agencies was that attacks of this nature could take place within days, that is why they acted," Abbott said Friday, according to the Sydney Morning Herald adding: "It is a serious situation when all you need to do to carry out a terrorist attacks is to have a knife, an iPhone and a victim."
Nearly 5,000 people reportedly work in the Parliament House building when it is in session and police reportedly said that security concerns for the building had been rising for the past several months. Local authorities did not confirm whether the persons detained were involved with the "chatter" regarding the Australian Parliament House. The police arrested Baryalei after he reportedly discussed a plan to kidnap residents in the country and then make a video recording of their beheading.
"If you have any intent to threaten the security of this community ... those that think they may be operating in a dark corner, we are shining the light upon you," New South Wales Premier Mike Baird said, according to the Sydney Morning Herald, adding: "You may well be listened to as we speak."
Meanwhile, according to Associated Press, hundreds of Muslims in Sydney protested Thursday's raids, and accused the government of attempting to exploit public fear to pass controversial anti-terrorism laws. Two of the 15 suspects detained Thursday were charged, AP reported citing officials, while nine others were freed.
© Copyright IBTimes 2023. All rights reserved.