Tony Abbott's Business Adviser Maurice Newman Calls Global Warming A UN-Led Conspiracy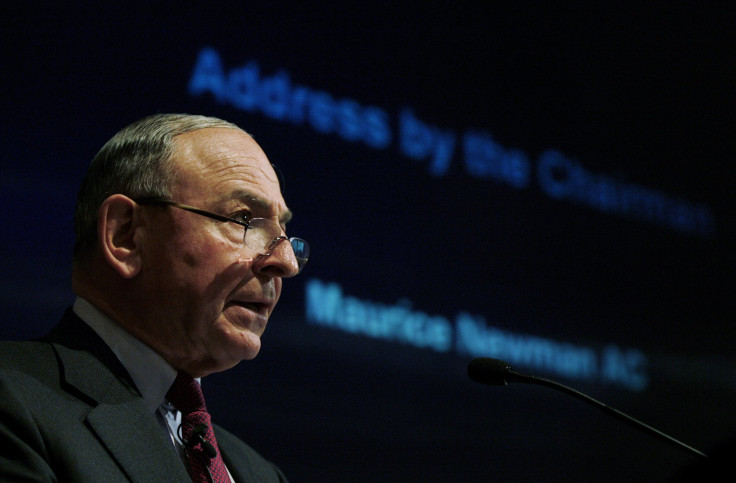 Move over Illuminati, the United Nations is here. Maurice Newman, Australian Prime Minister Tony Abbott's chief business adviser, wrote in an article published Friday, that global warming is U.N.'s conspiracy aimed at creating a "new world order."
"We have been subjected to extravagance from climate catastrophists for close to 50 years," Newman, who is currently the chairman of Abbott's Business Advisory Council, wrote in an opinion piece for the Australian on Friday. "This is not about facts or logic. It's about a new world order under the control of the UN. It is opposed to capitalism and freedom and has made environmental catastrophism a household topic to achieve its objective."
In the article, Newman also slammed the "dud predictions" by "climate alarmists."
"We've swallowed dud prediction after dud prediction. What's more, the Intergovernmental Panel on Climate Change, which we were instructed was the gold standard on global warming, has been exposed repeatedly for ­mis­rep­resentation and shoddy methods," Newman wrote. He also questioned recent NASA data proving that globally, 2014 was the warmest year on record.
His article was published to coincide with the recent visit by the head of the United Nations Framework Convention on Climate Change, Christiana Figueres, who, at a press conference in Melbourne on Wednesday, urged Australia to reduce its dependence on coal. "The science is very clear, there is no space for any new coal," she said.
According to a recent report by the Australian nonprofit Climate Council, over 90 percent of the country's coal reserves would need to be left unburnt to ensure that a global target of limiting the rise in average temperatures to two degrees above the pre-industrial levels is met.
Australia is also one of the biggest per capita emitter of greenhouse gases globally. The Abbott-led government has come under increased international criticism for its failure to curb these emissions. In July last year, his government repealed the "carbon tax," which penalized the country's biggest polluters -- a move that climate activists said left Australia "bereft of credible climate policy."
© Copyright IBTimes 2022. All rights reserved.
FOLLOW MORE IBT NEWS ON THE BELOW CHANNELS