Tony Awards 2014 Tout Theater Education With Carnegie Mellon School Of Drama And Zachary Quinto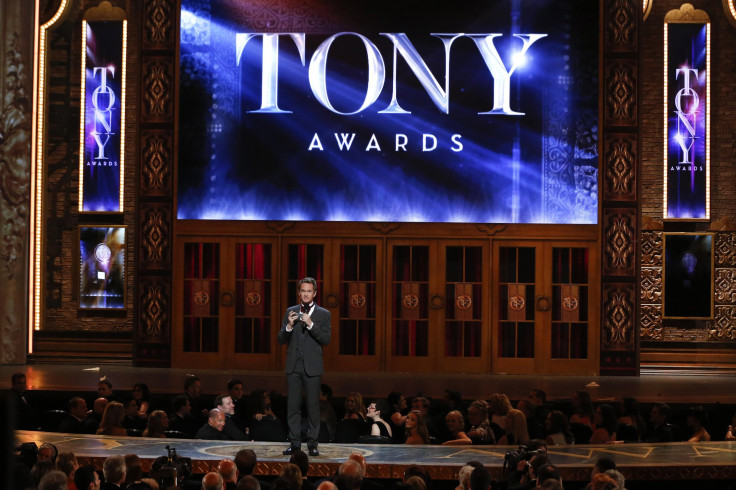 Theater education will take center stage at the Tony Awards ceremony in New York on Sunday, courtesy of Carnegie Mellon University's School of Drama and two of its celebrity alumni.
"Star Trek" actor Zachary Quinto and "The Normal Heart" star Matt Bomer will announce the first-ever Tony Honor for Excellence in Theatre Education, which will be presented through an exclusive arrangement with the Pittsburgh-based private university, a spokeswoman for the school told International Business Times this week. The award is the first if its kind, the school said, and is meant to recognize theater educators from kindergarten through high school. Nominations will be accepted online in the fall, with the first recipient to be named at next year's Tony Awards ceremony.
The news follows an announcement in April that CMU is collaborating with the Tony Awards as its exclusive education partner in an effort to raise awareness for theater education. CMU School of Drama celebrates its 100th birthday this year -- the school says it's the oldest degree-granting drama program in the country. The school boasts no shortage of six alumni among this year's Tony nominees, including Jamie deRoy, a producer on the season's breakout musical, "A Gentleman's Guide to Love and Murder."
Quinto rose to fame on NBC's "Heroes," but cut his teeth in musical theater and recently starred in the Broadway revival of Tennessee Williams' "The Glass Menagerie." He graduated from CMU in 1999. Bomer, a 2001 CMU grad, recently starred in the HBO TV-movie version of Larry Kramer's Tony-winning play "The Normal Heart," which chronicles the first outbreak of AIDS in early-1980s New York City. The two actors will announce the CMU initiative during the Tony's telecast from Radio City Music Hall.
The initiative comes as theaters across the U.S. struggle to attract audiences. And while educators point to the need to expose people to theater at a young age -- thereby breeding new generations of audiences -- not everyone thinks more theater education is the answer to filling seats. In a blog post in February, the playwright Mike Lew said the issue is more a supply-side problem, and that theater companies could improve their attendance by producing work that is worth seeing. "It's just that a lot of theater is terribly boring," Lew wrote, "and we're not doing all we can to respect audiences enough to present them with challenging work."
Broadway, meanwhile, continues to buck the trend, thanks in large part to high attendance from tourists. According to the Broadway League, attendance was at a near-record high in 2013-14 with 12.21 million theatergoers. That's down slightly from the record of 12.53 million four years ago, but up from last season's 11.57 million.
The 68th annual Tony Awards, presented by the Broadway League and the American Theatre Wing, will air Sunday on CBS, with Hugh Jackman returning as host.
Got a news tip? Email me. Follow me on Twitter @christopherzara.
© Copyright IBTimes 2023. All rights reserved.