Top 10 Women's Tennis Players Of All-Time: Where Does Serena Williams Rank On List Of Greatest Ever?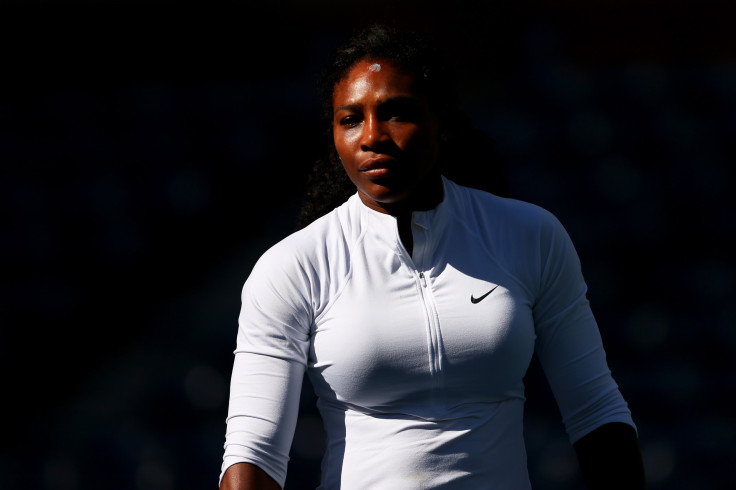 There are many storylines to watch for entering the 2015 U.S. Open, but none come close to the achievements that stand before Serena Williams. Having already won the Australian Open, French Open and Wimbledon this year, the American enters Flushing Meadows with a chance to become just the fourth woman in history, and first since Steffi Graf 27 years ago, to win all four Grand Slams in a single year.
But as if that weren't enough, victory for Williams will also put her level with Graf for the most Grand Slams in the Open era (started in 1968), with 22. Whether she completes the feat or not, discussion will be sparked about where Williams stands among the greatest female tennis players of all time.
Here's IB Times' top 10.
1. Serena Williams
A the age of 33, Serena shows no signs of slowing down and, indeed, is on the verge of her greatest achievement yet. But even if she fails to land the U.S. Open, and the pressure on her to do so is enormous, it will surely be only a matter of time before she equals and topples Graf's Open record 22 Grand Slams. Blessed with extraordinary athleticism to compliment her relentless power and overwhelming serve, Serena simply has no match when she is anywhere close to her best. Quickly emerging from her elder sister Venus' shadow to win the U.S. Open at the age of just 17, Serena has been the standard-bearer for women's tennis in an era where the sport has become truly globalized and more competitive than ever before. And, as she enters what most people consider the twilight years for a top tennis star, she appears more focused than ever on extracting the absolute maximum from her extraordinary talents.
2. Steffi Graf
It is no slight on Graf to no longer consider her the greatest of all time. The German dominated women's tennis between 1988 and 1996, holding the No. 1 ranking for an extraordinary 377 weeks, a figure unmatched on either the women's or the men's tour. She's also the only player of either gender to have won each Grand Slam four times. Armed with a devastating forehand and phenomenal movement, Graf's haul of 22 Grand Slams appeared at the time that it would never be matched. And, even if Williams triumphs at Flushing Meadows, she will remain the only player to have completed a Golden Slam, adding a gold medal in the 1988 Seoul Olympics to her clean sweep at the Majors.
3. Martina Navratilova
Few female athletes can match the enduring legacy of the women who left Czechoslovakia to become an American citizen and go on to claim a still-record 167 titles on the WTA Tour. The domination of the left-hander with the all-court game was unparalleled in the early to mid-1980s, at one point reaching 11 straight Grand Slam finals she entered. Her longevity was equally remarkable, as demonstrated by the fact she finished in the top 10 every year between 1974 and 1994. Indeed. Her last Grand Slam win came in 2006 at the age of 50, when winning the mixed doubles at the U.S. Open. That success meant that, in addition to her 18 Grand Slam singles titles, she also won 41 Grand Slam doubles titles.
4. Chris Evert
Although Serena may change that in a couple of weeks, as things stand no female player has won more U.S. Opens than Evert's six, or more French Open's than her seven. A haul of 18 Grand Slam singles titles puts her third on the all-time list, and her consistency was remarkable. No player can match her record of winning at least one Grand Slam title each year for 13 consecutive years and she still sits second behind Navratilova in number of titles won on the WTA Tour. It was only Navratilova who prevented Evert from having an even richer resume, suffering defeat to her in 10 Grand Slam finals.
5. Margaret Court
Serena still has some way to go before matching Court's record of 24 Grand Slam titles, 11 of which were in the Open era. The Australian's 11 titles at her home Grand Slam is unmatched at any Major in either the women's or men's game. The esteem for which she is held Down Under is evident in that fact that one of the show courts at the Australian Open now bears her name, while her image was put on a stamp in 2003.
6. Billie Jean King
The California-native's impact on women's tennis far exceeded her achievements on the court, having been the founder of the Women's Tennis Association and a fervent campaigner for gender equality in the sport and beyond. Still, she accomplished plenty, too, with a racket in her hands. A winner of six Wimbledon singles crowns, King won 12 Grand Slams in total with her attacking play and clinical volleying. Her most famous win, though, was when defeating Bobby Riggs in the "Battle of the Sexes" in 1973.
7. Monica Seles
Seles became the youngest-ever French Open champion in 1990 at the age of 16 and over the next two-and-a-half years incredibly added another seven Grand Slam titles. But the fact she would only win one more Major title in her career, is one of the sport's great tragedies. Having looked set to take the sport to a new level with fearsome two-handed hitting on both wings, Seles' time at the top of the sport was cut short when during a tournament in Hamburg in 1993 an obsessed fan of Steffi Graf stabbed between the shoulder blades. It was more than two years before she returned to competitive action, and, despite winning the Australian Open in 1996, she never regained her previous dominance.
8. Venus Williams
While she may not be able to match her sister's achievements, Venus has had a superb career in her own right and it was her breakthrough on the tour at the turn of the century that truly ushered in a new era of power in women's tennis. The first of her seven Grand Slam singles titles came at Wimbledon at the age of 20, and it was at the All England Club that she has enjoyed her greatest success, winning five titles. Her ability to compete for more was severely impeded following her diagnosis with Sjogrens syndrome in 2011, but she has remained a dangerous competitor even at the age of 35.
9. Justine Henin
As the era of the power-hitting led by the Williams' sisters began, Henin was an outlier who somehow made it to the very top despite her slight frame. Blessed with one of the greatest and most aesthetically pleasing backhands tennis has ever seen, the Belgian spent 117 weeks ranked No. 1 and took home seven Grand Slam titles, including four French Opens. While blessed with graceful movement and shot-making, Henin also worked tirelessly to improve her serve and physical strength in order to compete with the likes of Serena. It was unfortunate then that, having walked away from the game at the age of 25 while still ranked No. 1, her return lasted just a year due to injury.
10. Evonne Goolagong
Growing up an aborigine in Australia in the middle of the 20th century, Goolagong's rise to the top of the tennis world is made all the more remarkable as a result of the discrimination she was forced to overcome. Her ascension was complete when she took over from Evert to become the second ever world No. 1 on the WTA tour in 1976. And despite competition from the likes of Evert, King and Navratilova, Goolagong's prominent position in that era is demonstrated by a record of making the finals of 17 of the 29 Grand Slams between 1971 and 1977, winning seven of them.
© Copyright IBTimes 2022. All rights reserved.
FOLLOW MORE IBT NEWS ON THE BELOW CHANNELS