Top 8 Health & Wellness Organizations to Keep an Eye Out for in 2023
This article uses affiliate links, which means if you purchase products through these links, we may earn a commission. Click here to see our
T&C
. For licensing please click
here
.
With the start of a new year comes fresh resolutions. For many people, improving one's health and wellness leads the list of intentions for 2023.
Luckily, a wide range of organizations is making diverse health and wellness goals more attainable than ever. From new products that boost fertility to a pillow that ensures better sleep, here are the top health and wellness organizations to watch in 2023:
1907 Foundation
With mental health remaining front of mind since the COVID-19 pandemic began, 1907 Foundation seeks to determine the root causes of mental health conditions before skipping ahead to treat the symptoms.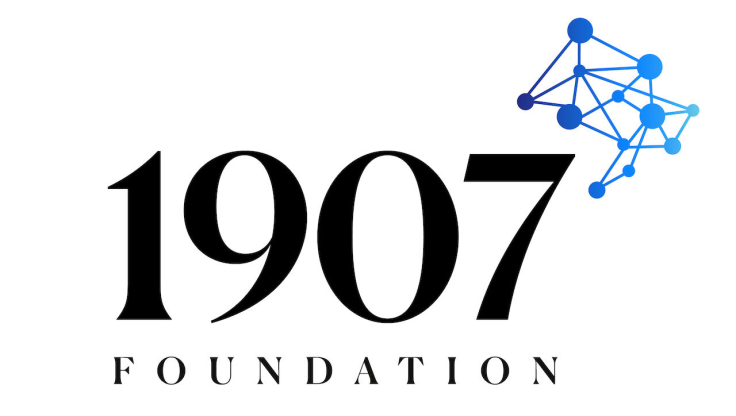 The public charity organization funds innovative and interdisciplinary scientific research to get the world one step closer to understanding mental health, thereby being able to solve the mental health crisis. By powering trailblazing medical research, it connects scientists with the funds they need to create desperately needed advancements to support the mental health space.
"Mental health is the invisible difference that unites us all," said Adam Pieczonka, 1907 Foundation co-founder and chair. "We envision a future in which the differences of our minds are both seen and medically understood, so our mission is to fund innovative and interdisciplinary science that will uncover the causes and cures to mental illness."
Dr. Ahmet Ergin — SugarMD
Ahmet Ergin, MD, FACE, CDCE, ECNU is the scientific mastermind behind SugarMD, a line of high-quality diabetic supplements that alleviate sugar imbalances.
A leading endocrinologist with a particular interest and passion for diabetes care, Dr. Ergin completed his fellowship training at the prestigious Cleveland Clinic in Cleveland, Ohio. After seeing thousands of patients over the course of his career, he knew he had to branch out and do more. That's why he developed the SugarMD products, which bring the benefits of ancient herbs to those in need.
"Knowledge is the key to success, and that is why we are so passionate about serving our community. Through our range of YouTube videos, the diabetes book, and diabetes supplements, we are empowering people to take control of their own health and make changes that can improve their lives dramatically." Ergin said. "The combination of knowledge and support services has been integral in bringing about meaningful change for those living with diabetes."
Scientific research backs the vitamins and nutrients in SugarMD products. The company is focused 100% on purity, potency, and, most importantly, positive results for patients.
C3 Wellness Spa
Veteran-founded C3 Wellness Spa is expanding veterans' access to and knowledge of holistic care, such as massage therapy and acupuncture. It offers relief and reeducation to mitigate the effects of opioid use in veteran communities, and it provides holistic care as a positive alternative to addictive medications and traditional treatments.
"The terrible side effects that stem from a series of medications really tax the immune system and vital organs, and they can affect your mental health," said CFO Marcus Bethea. "I've seen firsthand how veterans respond positively to our natural reset services. Some changes may take time, but there are results you can feel immediately."
The C3 Wellness team helps all its clients achieve rejuvenation and balance by delivering complete, comprehensive care — the "three C's" it's named for.
Inesa Ponomariovaite — Nesa's Hemp
Inesa Ponomariovaite is a holistic health practitioner and expert on hemp and CBD. Having harnessed the power of nature to restore her own health and well-being, she's on a mission to help others do the same.
Toward that end, she developed a unique process for making hemp oil that preserves all the healing compounds of the hemp plant. Having created the world's first-ever full-spectrum CBDa hemp oil, she founded Nesa's Hemp to bring this therapeutic tincture to market.
Now a dominant player in the CBD industry, Nesa's Hemp Oil promotes optimal health and healing, restoring the body to its natural state.
"Other CBD on the market is dead," Ponomariovaite said. "My formula is not only more effective but also is absorbed more easily in the body. Studies have shown CBDa to be 1,000 times more potent than conventional CBD."
Mark Lacek — "So, Who's In Your Circle?" and the My-Circle app
Author, founder, and CEO Mark Lacek designed this book-and-app combination to encourage people to choose the right connections with whom to spend time. Lacek's philosophy emphasizes selecting relationships mindfully, eliminating time wasted on social media, and building your own personal network. Both the My-Circle app and Lacek's book "So, Who's In Your Circle?" explore how spending time with the people who really matter to you is good for your mental health and will bring you more joy and fulfillment than almost anything else in life.
"We only have so much time on this earth, so we need to spend it with those we care about most," Lacek said. "It has been proven that having good friends is mentally healthy, keeps you on a steady and worthwhile path, and supports you when things don't always work out. If you take charge of your relationships and who fits in your Circles, your life just gets better."
Music Beats Cancer
Music Beats Cancer — a 501(C)(3) registered nonprofit — is on a mission to fight cancer through innovative technologies. This is a first-of-its-kind nonprofit that employs charitable crowdfunding to help support entrepreneurs working on promising cancer-fighting technologies that lack the requisite funds to move forward.
"Too many cancer-fighting solutions fail to make it to patients due to lack of funds required to prove principle," said Dr. Mona Jhaveri, founder of Music Beats Cancer. "We provide a way for ordinary people to help bridge this funding gap so that more cancer-fighting ideas have a chance to make it to those in need."
To date, Music Beats Cancer has raised over $345,000 for anti-cancer research. Current campaigns feature a breathalyzer that screens for breast cancer, a 3D printed patch that can deliver toxic chemotherapy drugs locally to tumors, and a "keto pill" that could dramatically improve the prognosis for patients with glioblastoma — one of the deadliest and hardest to treat of all cancers.
The Brain Lab
The Brain Lab delivers a revolutionary new treatment that maximizes brain performance called Personalized repetitive Transcranial Magnetic Stimulation (PrTMS). Business leaders and other high-functioning individuals use PrTMS to achieve peak performance. The therapy also provides long-term relief from conditions such as depression, anxiety, sleep deprivation, concussion, ADHD, and PTSD.
Based in Agoura Hills, California, The Brain Lab offers customized, effective care in comfortable conditions without the need for medication, invasive procedures, or even electrodes and wires.
"PrTMS can change your life," said Nicholas Mathews, CEO of The Brain Lab. "If you want to think faster and better, then PrTMS could be the right solution for you. It helps get rid of the extraneous noise in your head and focus your attention where you want it to go."
Bob The Pillow
Bob The Pillow was developed and designed in an effort to create a more effective, versatile leg pillow. Creators Matthew Burwick and Ryan Mills suffered from chronic hip and knee pain and back pain, respectively.
Struggling to get a good night's sleep, both had purchased a plethora of orthopedic pillows, but none alleviated their pain. They found that everything on the market was either uncomfortable or didn't promote a proper side-sleep position.
Bob the Pillow is different and better. These cushions go between your legs, providing full leg support and enabling a complete range of motion. Bob the Pillow also has great airflow and contains corrective elements to assure proper anatomical alignment for a restful night's sleep.
"Our greatest joy is speaking to people who benefit from Bob The Pillow," Burwick said. "My mission is to put our product into the hands of anyone dealing with long-lasting pain and give them the healing gift of sleep. This product has made a difference in my life, and I have already seen it make a difference in the lives of many others, too."
FOR FREE to continue reading
✔️ Unlock the full content of International Business Times UK for free
offer available for a limited time only
✔️ Easily manage your Newsletters subscriptions and save your favourite articles
✔️ No payment method required
Already have an account? Log in