Why Bitcoin Prices Just Hit $11,000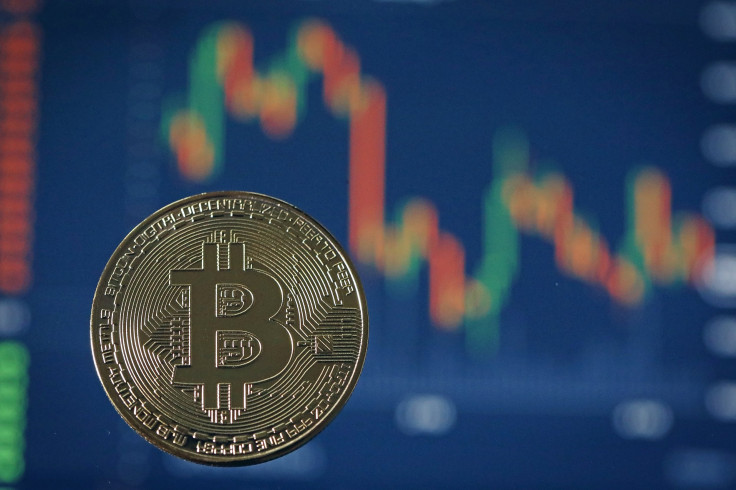 Bitcoin prices set a new record on Wednesday when the world's most popular cryptocurrency soared over $11,000. Reuters reported NASDAQ Inc plans to offer new bitcoin futures contracts in 2018, which could accelerate mainstream business adoption on an unprecedented scale. The popular bitcoin exchange Coinbase was so overwhelmed with a rush of frenzied buyers that the platform was stalled for hours.
Hundreds of cryptocurrency experts and enthusiasts gathered at the Consensus: Invest conference in New York City on Tuesday, where several leading blockchain startups delivered news about major developments coming in 2018. Many experts believe the flash of rising prices matter less than the broader blockchain industry shift, including more public awareness, institutional adoption and government efforts to speed up lawful infrastructures.
The Boston-based fintech company Circle plans to launch an investment app in 2018, with secure storage, increased liquidity and a user-friendly interface for managing multiple cryptocurrencies. A screenshot of the upcoming app showed bitcoin, bitcoin cash, XRP, litecoin and ethereum. Dan Matuszewski, Circle's head of trading, told conference goers average trading transactions now exceed $1 million as overall growth continues to skyrocket. As bitcoin rises, other cryptocurrencies continue to climb as well.
That same Tuesday Michael Arrington, the founder and former editor-in-chief of TechCrunch, announced his plan to launch a $100 million cryptocurrency hedge fund called Arrington XRP Capital. "The fund has commitments for over $50 million so far, and we plan to begin trading in the next few weeks," Arrington wrote in a blog post. The fund will be denominated in XRP, which he estimates has a global market cap of $27 billion. According to CoinMarketCap, the token's global cap is closer to $10.7 billion. However, there are many factors at play when it comes to the future of XRP.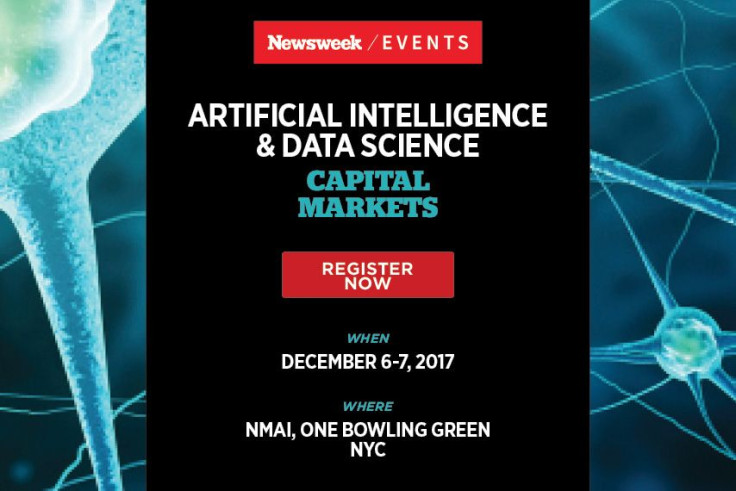 San Francisco-based Ripple, creators of XRP, isn't officially involved in Arrington's fund although the blockchain startup is one of the most influential players when it comes to institutional partnerships across borders. Ripple works with banks and financial institutions around the world to offer fast payment transfers through its proprietary blockchain network. Contrary to this private, enterprise focus, the company's XRP token is available to the public. Asheesh Birla, VP of Product at Ripple, told IBT: "customers like Cuallix and others are using XRP as a liquidity tool to significantly cut liquidity costs and reduced the time to deliver a payment from days to seconds."
The startup claims XRP is the "fastest, most scalable and stable digital asset" for cross-border transactions. Yet many bitcoin enthusiasts feel XRP tokens have less potential than the parent company. "The primary flaw of XRP is that it supports a monetary system owned by the Federal Reserve. This in it's very essence is everything that crypto stands against," cryptocurrency enthusiast and Crypto Roundtable chat founder Pamela Paige told International Business Times. "The coin's use case is fairly weak... as Ripple has indirectly said, time and time again, the banks are primarily only interested in Ripple tech because they do not need XRP to use it. This is the 'fatal flaw.'"
Unlike bitcoin, XRP is mostly a centralized ecosystem. More decentralized alternatives such as litecoin, which hit a new all-time high this week at around $100, could also offer fast international transfers with imminent scaling solutions. Meltem Demirors, XRP supporter and director at the Digital Currency Group, doesn't see XRP's business focus as a barrier. Instead, she sees it as an opportunity.
"For big banks, they will use Ripple's software and they don't necessarily need the token to participate in the Ripple network," Demirors told IBT. "But for all of the non-top tier banks…they can send XRP across the Ripple network. I think for B2B payments that are high frequency, low latency, that need to happen quickly, XRP is an ideal rail. I view XRP as the B2B/SME version of SWIFT."
As Arrington was busy praising XRP at Consensus: Invest, the New York Department of Financial Services granted a license to the Tokyo-based cryptocurrency exchange market bitFlyer. It just gained approval to operate in 41 states. In Japan, bitFlyer claims to have almost 1 million users and facilitate trading worth around $100 billion in 2017 alone. In addition to expanding across the United States, bitFlyer also plans to add support for even more alternative coins such as bitcoin cash and litecoin. More diverse exchange options could help reduce the crippling flood for platforms like Coinbase.
Just hours after hitting the new peak, bitcoin prices dropped to around $9,600. Most experienced bitcoin experts acknowledge this volatility without fearing it too much. "Where we are today is more secure, more tradable, more usable than it was ever before," Austin Kimm, co-founder of the cryptocurrency banking startup Crypterium, told International Business Times. "We are very relaxed holding our money in bitcoin. Yes, it's going to go up and down...as far as we are concerned, there is no stopping digital currency. If it goes down one month, it will go up again the next month. Maybe not one particular token, but as a network of tokens."
Kimm said two key aspects of the changing landscape are the explosion of "real-world applications" over the past six months and the first signs of legal reform. "I think 18 months ago, there wasn't really a legal framework," Kimm said. "This year there has been a lot more clarity."
Tuesday was a busy day for bitcoin advocates in Washington D.C. too. The U.S. Senate Judiciary held a hearing about modernizing anti-money laundering laws in light of the cryptocurrency boom. Regardless of what happens with temporary price bubbles, it is clear cryptocurrency went from a niche market to a mainstream technology in 2017.
This story has been updated throughout with changes to bitcoin prices and to add comments from Ripple.
FOR FREE to continue reading
✔️ Unlock the full content of International Business Times UK for free
offer available for a limited time only
✔️ Easily manage your Newsletters subscriptions and save your favourite articles
✔️ No payment method required
Already have an account? Log in
© Copyright IBTimes 2023. All rights reserved.