Top fashion designers show off their creations in Paris Haute Couture Fall-Winter 2011/2012 fashion show
The fashion industry's most famous celebrities, including Karl Lagerfeld and Giorgio Armani, showcased their creations at the Haute Couture Fall-Winter 2011/2012 fashion show in Paris this week.
German fashion designer Lagerfeld is one of the biggest names in the fashion world.
So is Armani, who is known as the most successful designer to come out of Italy.
The word haute couture is used to loosely describe all high-fashion custom-fitted clothing, whether it is produced in Paris or in other fashion capitals such as Milan, London, New York and Tokyo.
It is also used to refer to the fashion designers or houses that create exclusive and often trend-setting fashions.
Click on the slideshow below to check out the latest fashion trends as envisaged by the world's top fashion designers.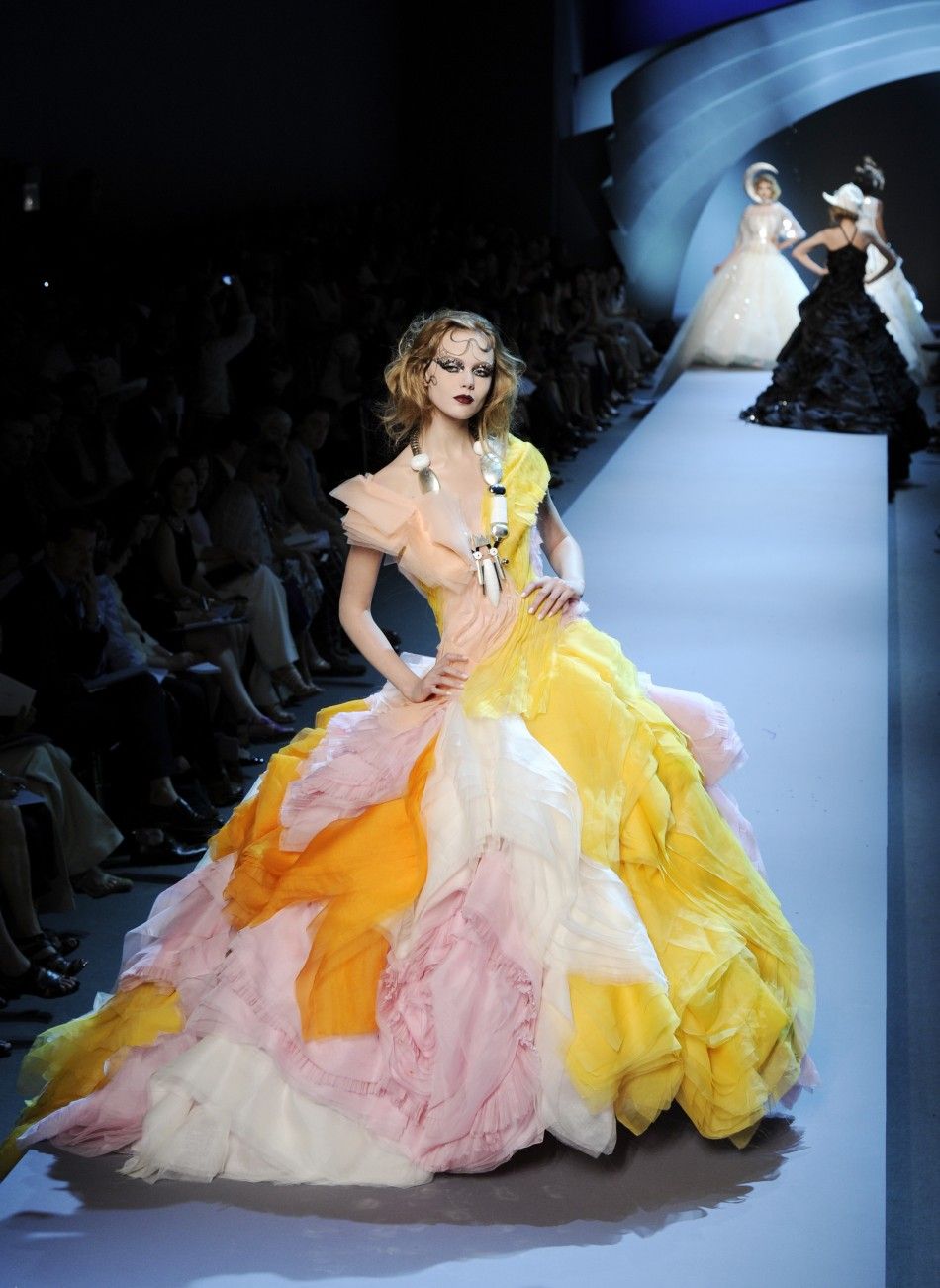 © Copyright IBTimes 2023. All rights reserved.